city
Lisbon historic gardens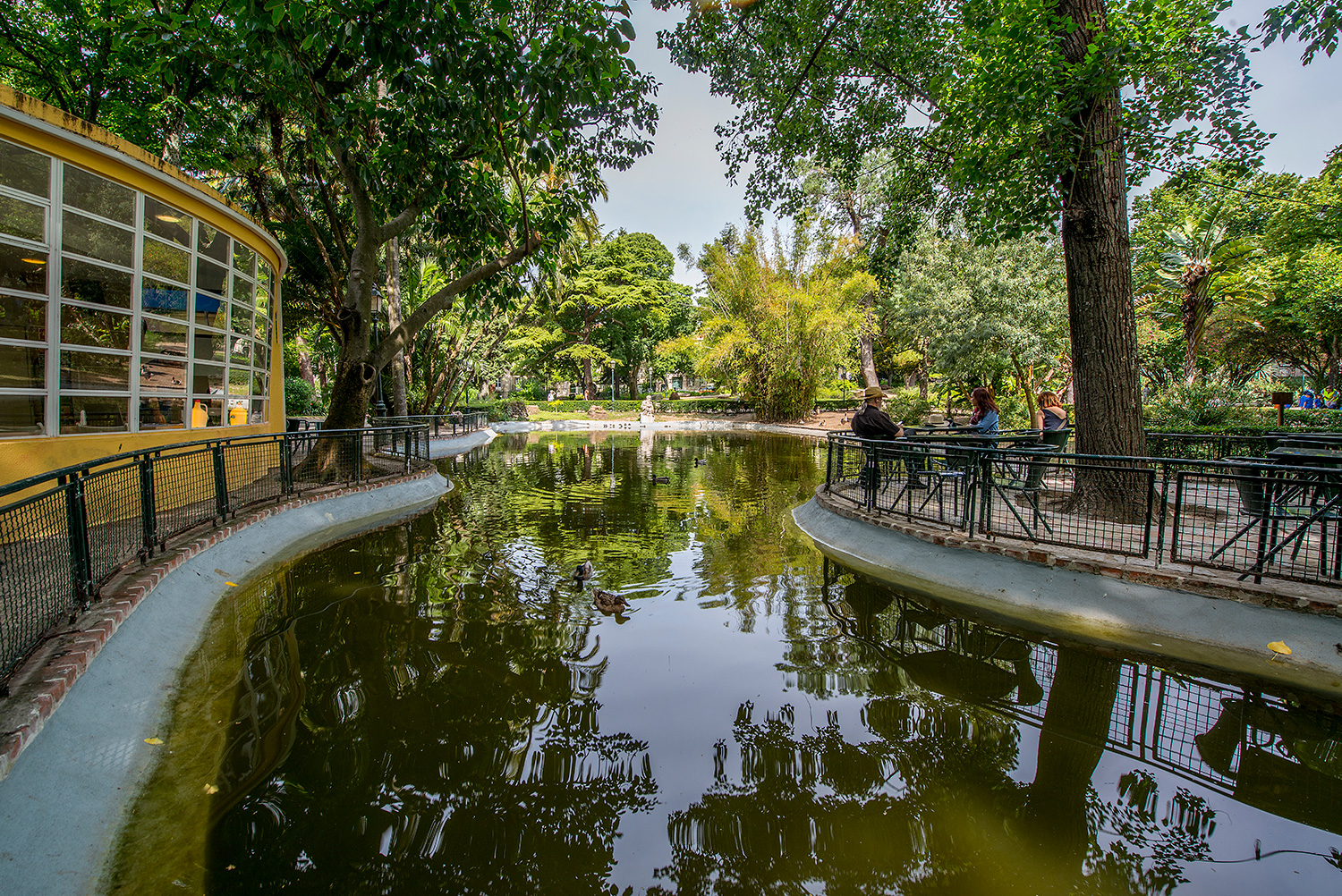 1 – Monteiro-Mor Botanical Park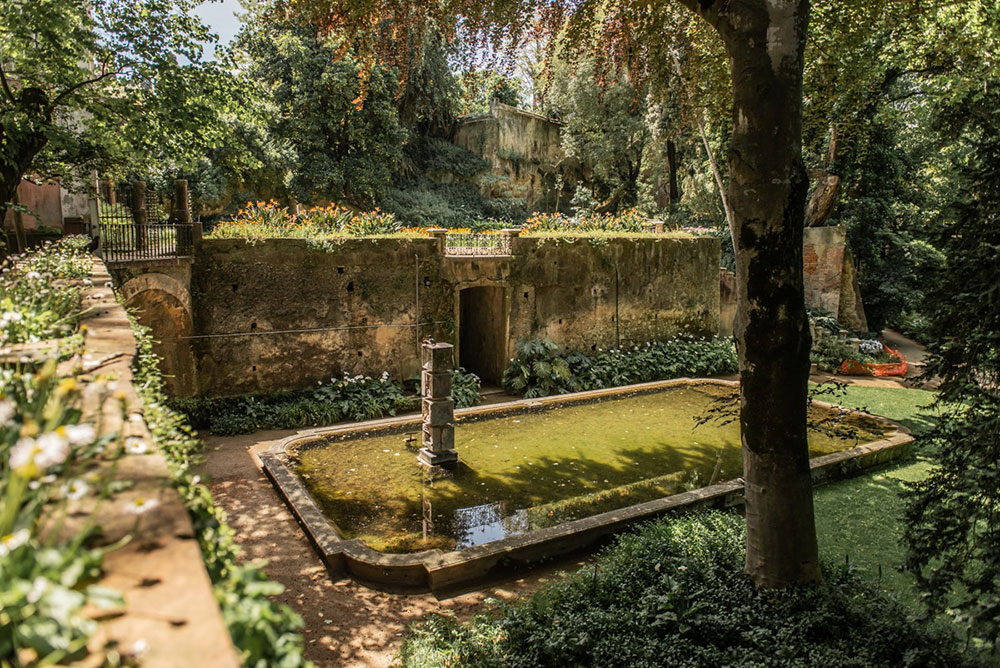 The park has a vast collection of botanical species. Here is the first araucaria heterophylla known in mainland Portugal. Among the existing fauna, birds and a colony of bats are worth noting.
http://www.museudotraje.gov.pt
Largo Júlio de Castilho – Lumiar, 1600-483 Lisbon
Tel. +351 217 543 920 (box office)
Museum and Botanical Park Hours: Tuesday to Sunday, 10 am to 1 pm and from 2 pm to 6 pm
Closed to the public: Monday, January 1, Easter Sunday, May 1, municipal holiday (June 13), 24 and 25 December.
2 – Calouste Gulbenkian Foundation Garden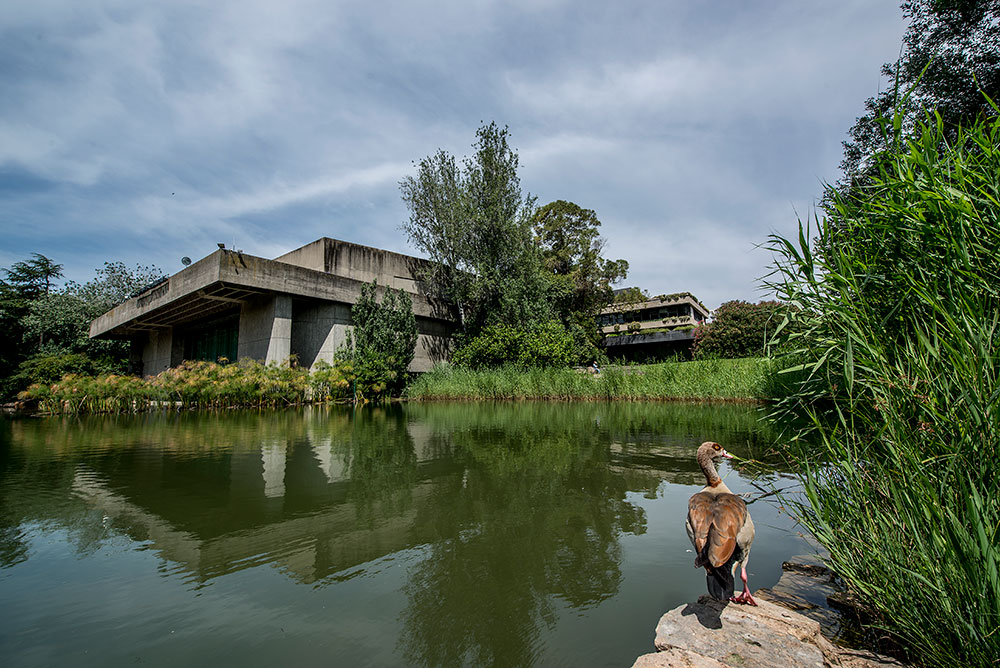 Built in the 60s of the twentieth century, it is one of the most representative gardens of modernism in Portugal. Inspired by the Portuguese landscape, its ecological and cultural dimension, it has undergone transformations over time. It developed into a dense and varied forest, including a lake and reflecting, as a whole, an idea of paradise. Several trails are proposed: from light and shade, from the lake, from the waterfront, from scents and views.
https://gulbenkian.pt/jardim/
Av. de Berna 45A, 1067-001 Lisbon
Phone: +351 217 823 000
Opening hours: Open every day from sunrise to sunset.
3 – Eduardo VII Park/Cold Greenhouse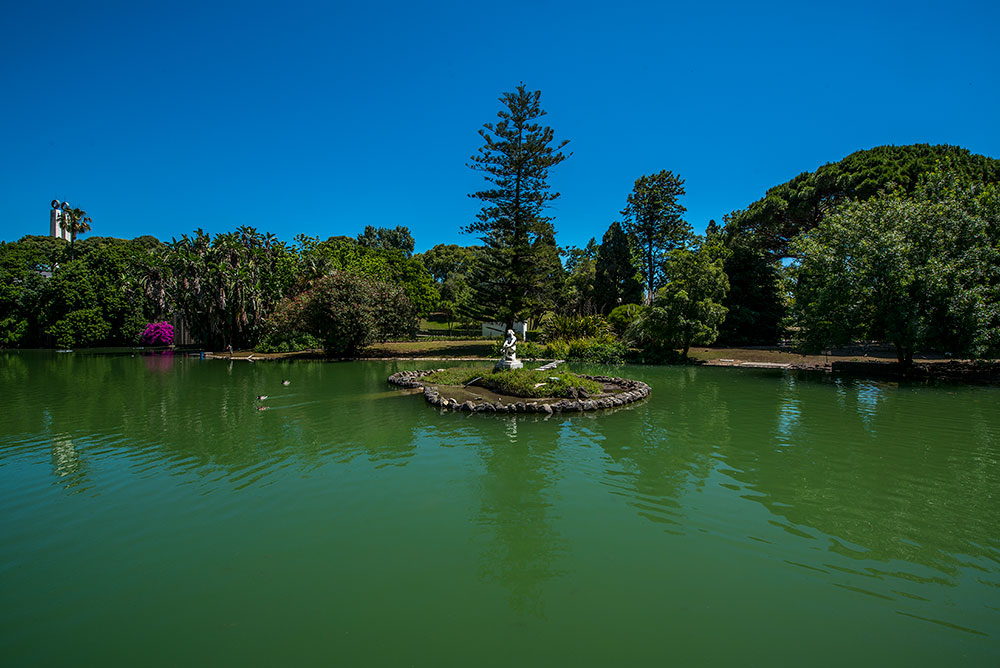 Built in the 1st half of the XX century, is the largest park in the center of Lisbon. It has a central strip, covered with grass and Buxus, bordered by walks and green areas. To the northwest of the park is the Cold Greenhouse and, to the east, the Carlos Lopes Pavilion. To the north is a viewpoint with a wide view over Lisbon, the Tagus River, and the other bank.
https://informacoeseservicos.lisboa.pt/contactos/diretorio-da-cidade/parque-eduardo-vii
Eduardo VII Park. 1070-051 Lisbon
Park hours: 24 hours
Cold Greenhouse: Summer, from 10 am to 7 pm.
Closes on January 1, May 1 and December 25
http://estufafria.cm-lisboa.pt/
Tel. +351 218 170 996
4 – Lisbon Botanical Garden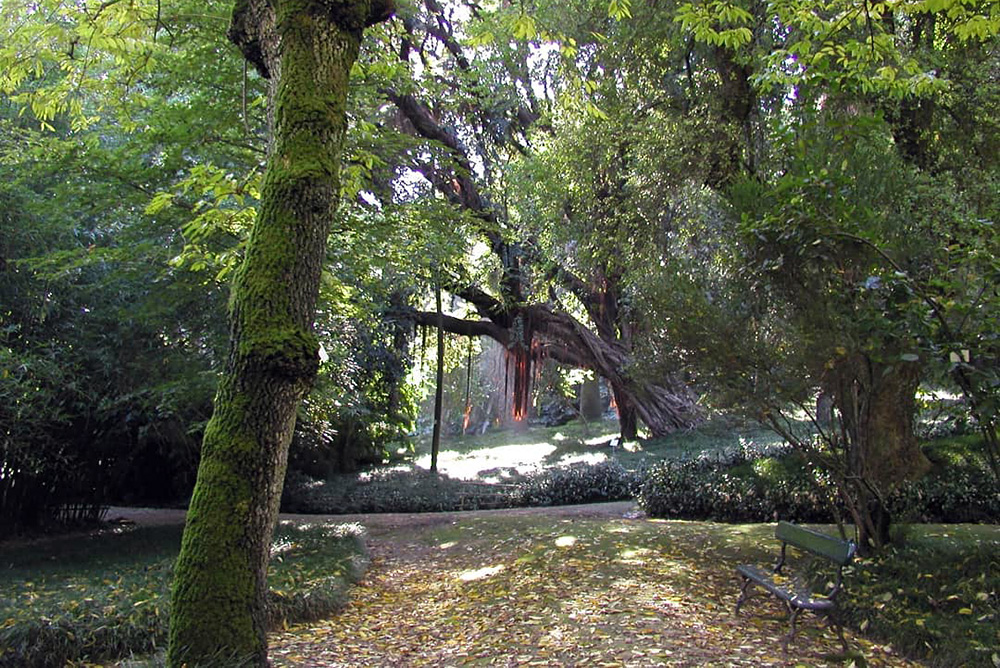 Scientific garden, opened in 1878, is part of the National Museum of Natural History and Science. Among others, it has several tropical species natural from New Zealand, Australia, China, Japan and South America, a wide variety of palm trees originating from all continents, and cycads, currently rare and one of the ex-libris of the Garden.
http://www.museus.ulisboa.pt/jardim-botanico
Rua da Escola Politécnica, 58, 1250-102 Lisbon
Tel. +351 213 921 800
Schedule: Every day except January 1 and December 25.
Winter: 10 a.m. to 5 pm | Summer: 10 am to 8 pm
5 – Jardim do Príncipe Real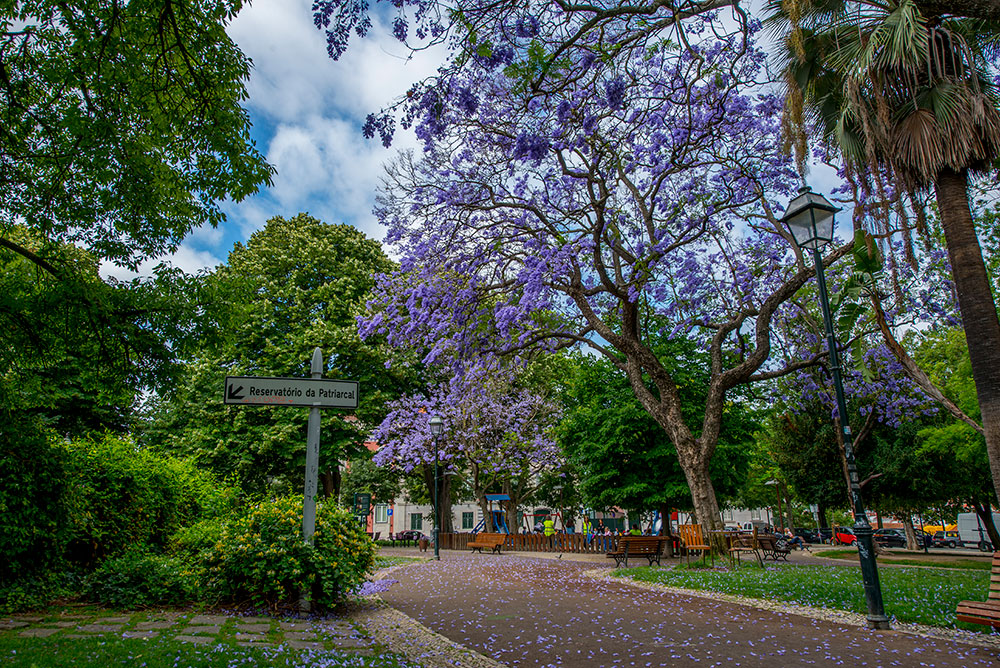 A romantic and English-inspired garden, it was built in the mid-19th century, around an ectogonal lake. It has several elements of stactand of the various tree species existing in the garden, stands out the large and secular cedar-of-Buçaco with more than 20 meters. The space has several equipment, including kiosks, terrace and playground. Underground is the Patriarchal Reservoir, belonging to the Water Museum.
https://informacoeseservicos.lisboa.pt/contactos/diretorio-da-cidade/jardim-franca-borges
Praça do Príncipe Real, 1250-096 Lisbon
Time: 24 hours
6 – Jardim da Estrela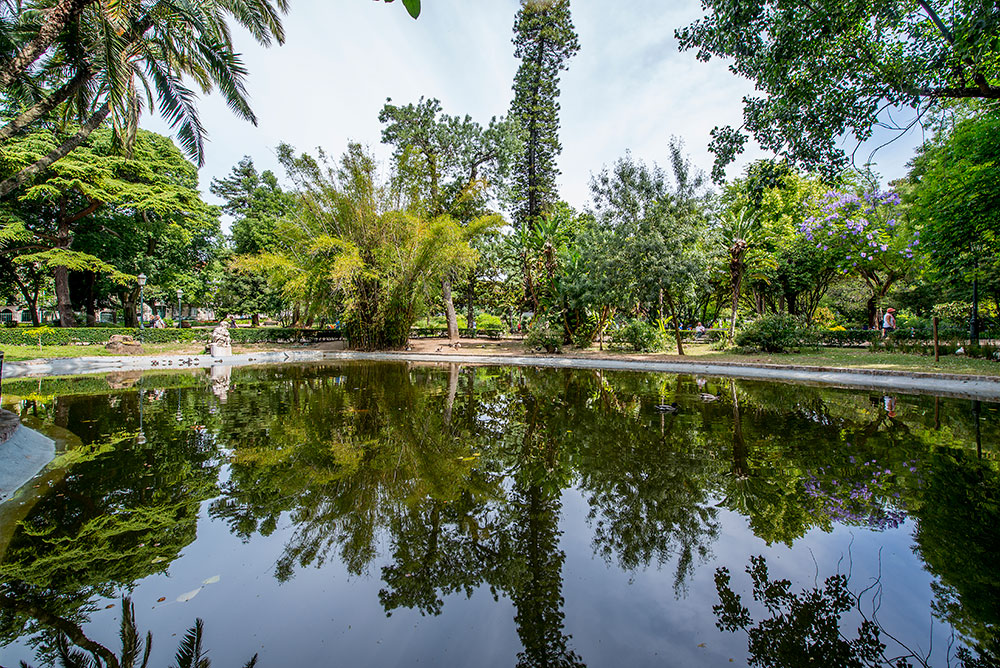 The Guerra Junqueiro Garden, known as Jardim da Estrela, was inaugurated in 1852. Public garden, delimited by railing, was built in the style of English gardens, of romantic inspiration. Inhabited by diverse fauna, the garden has several exotic plants among its diverse vegetation, lakes, waterfalls, statuary, a viewpoint, and a bandstand among other buildings.
https://informacoeseservicos.lisboa.pt/contactos/diretorio-da-cidade/jardim-guerra-junqueiro
Praça da Estrela, 1200-667 Lisbon
Time: Every day, from 7 am to 12 pm
7 – Tropical Botanical Garden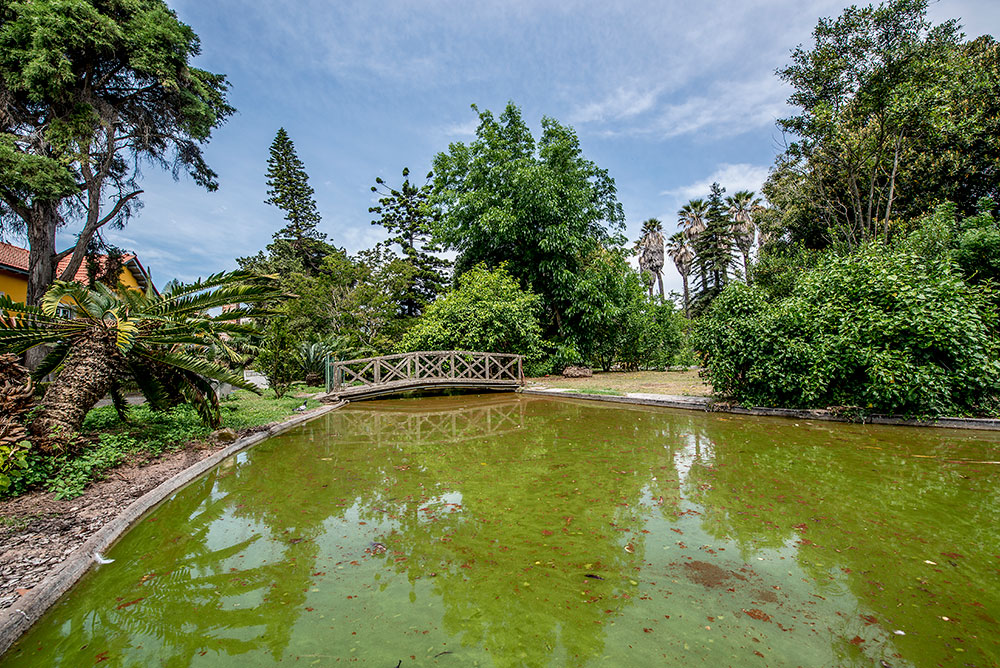 This scientific garden was created in 1906 to support the teaching of tropical agronomy. It has relevant botanical collections with about 600 species, mainly of tropical and subtropical origin, especially rare species such as cycas and encephalartos. From the built heritage dating from the 17th century to the 20th century, the Casa do Fresco, the Calheta Palace and the Main Greenhouse are worth highlighting.
https://museus.ulisboa.pt/jardim-botanico-tropical
Largo dos Jerónimos, 1400-209 Lisbon
Tel. +351 213 921 808
Schedule: Every day except January 1 and December 25.
Winter: 10 a.m. to 5 pm | Summer: 10 am to 8 pm
8 – Ajuda Botanical Garden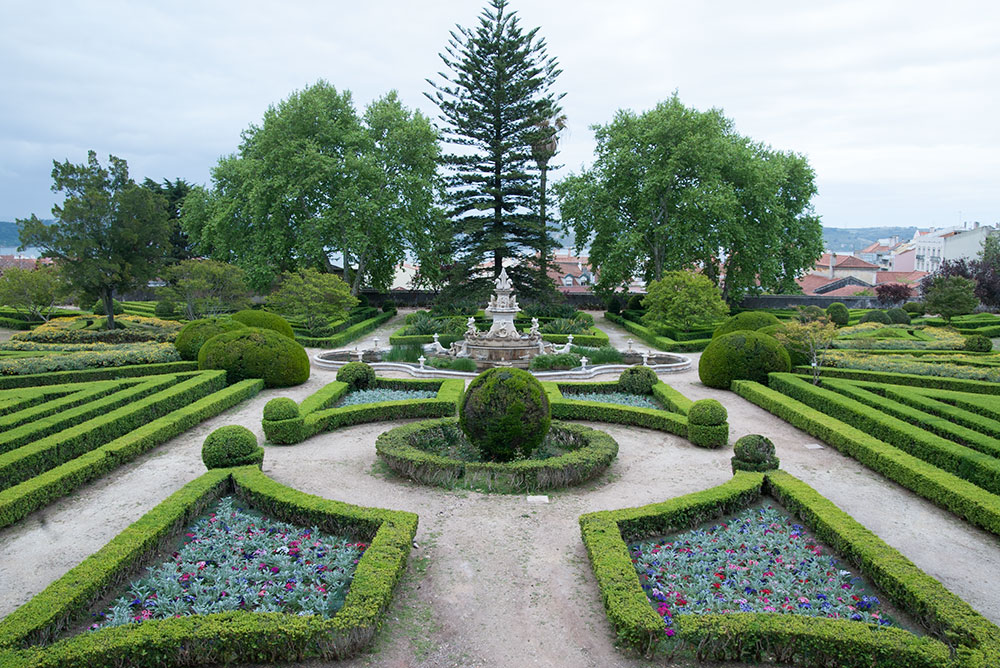 Founded in 1768, it is the first Botanical Garden in Portugal. The architecture of the garden is of Renaissance model and the ornaments are of baroque influence. Organized on two terraces, it overlooks the Tagus River and is inhabited by peacocks and other birds. It has more than 1600 plants, including a dragon tree with more than 400 years.
http://www.isa.ulisboa.pt/jba
Calçada da Ajuda s/n, 1300-011 Lisbon
Tel. +351 213 653 157
Schedule: Weekdays, from 10 am to 5 pm. Weekends and public holidays from 10 am to 6 pm
Daylight saving time: Weekdays from 10 am to 6 pm. Weekends and holidays from 10 am to 8 pm
Closes on January 1 and December 25