entrevista
Ana Quintans
"In opera, in addition to the voice, singers are required to have a strong stage presence and know how to embody the characters."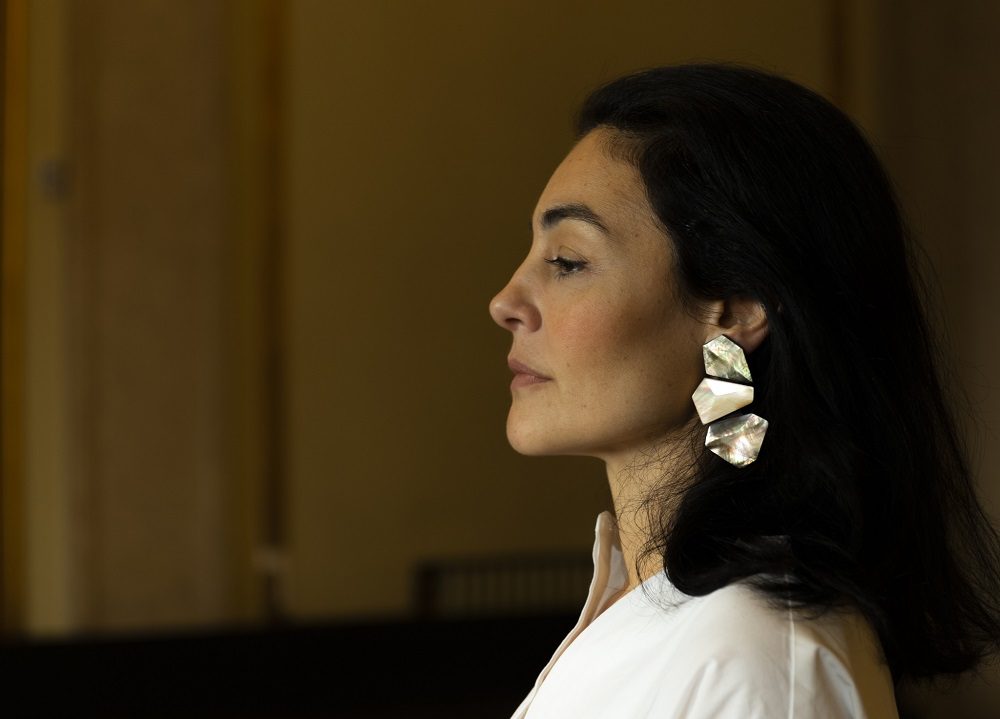 Ana Quintans, the most international Portuguese lyrical singer, returns to Teatro Nacional de São Carlos to play the eponymous role in Christoph Willibald Gluck's Alceste, from January 19 to 27. During a rehearsal break, the soprano told us about this new challenge.
You graduated in sculpture but devoted your life to singing. Looking for an analogy, could we say that opera is like carving out a character on stage through singing and acting?
Yes, we could. It's also a creative act. Within acting we have an enormous amount of creativity to explore. If there's something I've learned from my past in sculpture and my years in Fine Arts was to create enough tools to feed the imagination which is necessary for opera and concerts. Especially in concerts, because in opera we have a context that helps us, whereas in concerts we're on our own. We need images and experiences to feed that imagination, and Fine Arts have given me that repertoire of images which is so important for providing context, for putting myself in the shoes of the 'other'. Basically, for understanding the 'other' and myself as well.
Do people still tend to value opera singers for their vocal qualities rather than their dramatic talent?
Since quite a few years ago, opera stage directors have been playing a greater role in choosing the cast, and singers are now required to have, in addition to the voice, a strong stage presence and know how to embody the characters. Directors have a great deal of power in finding someone who is cut out for the role, and sometimes they are even willing to make some musical concessions in favor of their character idea.
You have specialized in the Baroque repertoire. Why?
Aesthetically, it is the repertoire with which I identify the most. When I started listening to classical music, I listened to Bach, Haendel. But there was also a chance element, because I started my career with Baroque orchestras and I became more enthusiastic about the repertoire. And there are so many things that have never been done before, so much to be discovered in Baroque music. And starting from an almost virgin repertoire allows for greater creativity, less burdened with references. The Baroque repertoire offers a freedom that cannot be found in other styles, and I like the task of completing an unfinished score, one that gives us room to choose an approach and even select the instruments we play.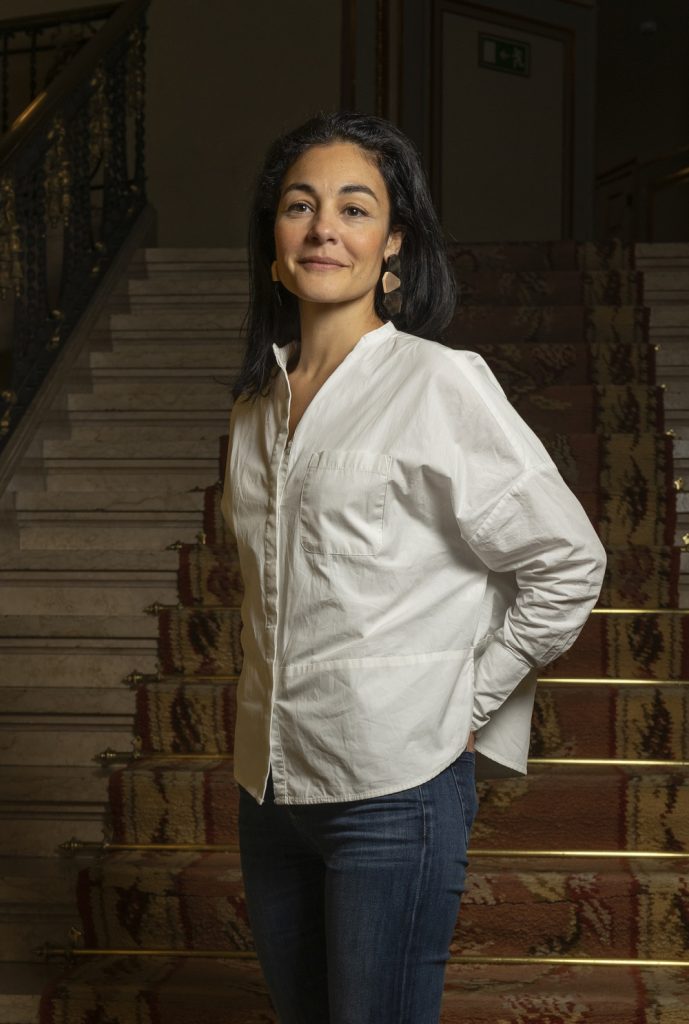 In the preface to Alceste, Gluck wanted to reform opera by turning it into a true musical drama. What did this renewal consist of?
It was about composing music in accordance with poetry, with the text. Without resorting to artifice, breaking away from some of the Baroque repertoire's predictable structures and from some indulgence and virtuosity on the part of singers. Gluck wanted to abolish excesses in favor of a pure approach that would cut straight to emotions. Singing Gluck requires a purity of the vocal line and a lyricism which the Baroque repertoire doesn't have.
Tell us about Alceste, the character you will play. How would you define her?
Alceste is a woman who sacrifices herself for her husband. Because of the weight of Alceste interpretations in the 1950s and 1960s, I had imagined a determined and strong heroine who exalts her courage and takes her fate in her own hands. But when I started reading the libretto, I realized that the character is more than a rigid statue. I perceive her as an anti-heroine. Someone who is not a heroine by nature, but who does what she must and believes she is right. She chooses to sacrifice herself as the last resort. After all – and this is very clear in the score -, she is a character who is always wavering between fear and courage. This is what humanizes her and pushes her forward. Deep down, she is a character with a certain fragility, despite all her strength and determination.
What challenges does this role present?
It's a very tense role. This is an emotionally strong character, and the challenge is to find the perfect balance between acting and singing.
You have played Despina and said you would like to play Mozart's Suzana. These are light roles that require great liveliness. Do they reflect to another facet of your personality?
Yes. Although I feel very close to Alceste and my personality allows me to approach this kind of drama, I have always played agile, lively, spicy, young roles. These are the roles I usually get. Alceste is not the kind of role I have the opportunity to play every day.
What would you highlight in this new staging by Graham Vick?
The way he biulds the character. I was persuaded to play the role because he believed I could do it, which is not evident for my kind of voice. His idea of Alceste as someone who is not necessarily strong, with a fragile and vulnerable side, is what interests me the most, and it coincides with my own vision.
How would you convince someone who has never been to the opera to come see Alceste?
To watch an opera you must be willing to accept this type of language. And in the case of Alceste, to accept the experience of coexisting with a theatrically powerful character. Then you need curiosity, because sacrifice is not a very common subject from this perspective. But Gluck's music cuts straight to emotions, which makes this a very moving opera. At the end of the day, this is what we expect when we go to a show – to feel and experience emotions. This is, in and of itself, a valid reason to come and see this Alceste..