article
Parque Mayer´s Centennial
100 years ago, the Broadway of Lisbon was born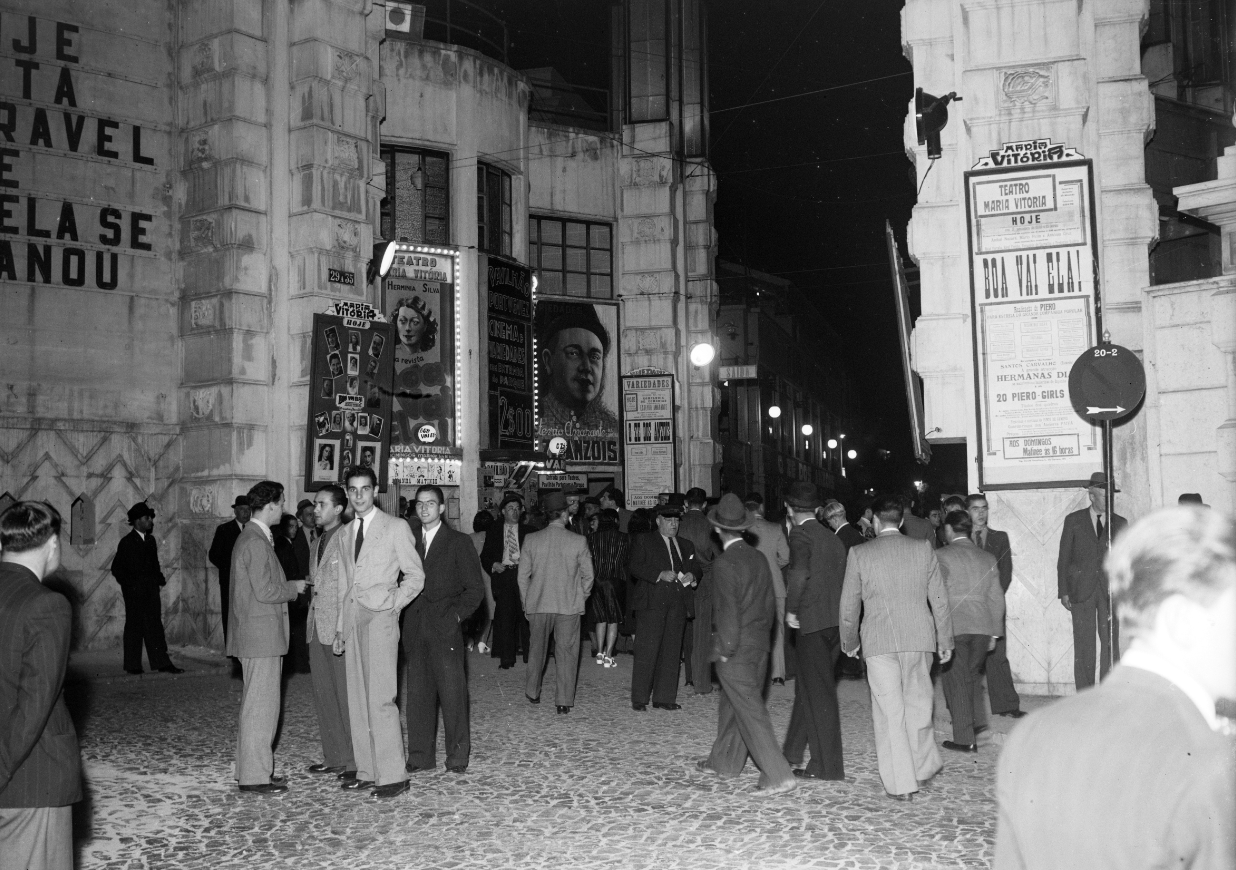 Come to know one of the most emblematic places of Lisbon of the twentieth century, an unparalleled symbol of bohemia, entertainment and, of course, a remarkable theatrical genre: the Revista à portuguesa.
It was the roaring '20s. Europe was leaving behind the war and the Spanish flu pandemic, incoming a period of euphoria. In The Lisbon of the First Republic, and although it was a peripheral capital, artistic and cultural life began to swarm with the fashions arrived from major cities such as Paris, London and New York.
But if Lisbon also longed to dance the charleston and the foxtrot, the popular taste continued seduced by carousels and wax figures, pim pam pum stalls and target shooting, tascas, displays of master animals and "freaks" of fair, animators and saltimbancos.
It was to seek to recreate the atmosphere of the traditional popular fairs that have been swarming the city since the 19th century, adding it to the breath of sophistication of the times, which, at the back of the Lima Mayer Palace (now the Consulate of Spain in Lisbon), more specifically in its garden, the so-called Sociedade Avenida Parque, led by theatrical entrepreneur Luís Galhardo, inaugurated, on June 15, 1922, the Parque Avenue, or Parque Mayer fair.
The triumph of Revista à portuguesa
Those days, teatro de Revista, or Revista à portuguesa, was a theatrical genre of markedly popular taste, with lots of music and several comic scenes, and everybody loves it. On July 1st, 100 years ago, Parque Mayer saw the first of its theaters, the Maria Vitória Theater, open its doors, with Lua Nova [New Moon].
Interestingly, the first of the theaters to open was the one that, in Parque Mayer, almost uninterruptedly remained in operation over these 100 years, even though it was beset in 1986 by a violent fire. Currently, and at the initiative of Hélder Freire Costa, Teatro Maria Vitória remains the last bulwark of the magazine theater in Lisbon, debuting, year after year, a new show of Revista à portuguesa.
On July 8, 1926, in Parque Mayer opened a new theater, the Teatro Variedades [Varieties], with the premiere of the show of Revista Pó de Arroz. Alongside the stalls of food and drinks, fado and fashion dances, Parque Mayer was increasingly the place of excellence of fun and bohemia in the city of Lisbon.
Then, and always under the aegis of Revista à portuguesa, a genre that so caryby by Estado Novo became a school of opposition and resistance to political censorship and customs, opened the Teatro Capitólio (built in 1931 and rehabilitated and reopened in 2016) and the Teatro ABC Theater (founded in 1956, demolished in the 1990s and transformed into a car park).