music
Nuno Calado
The radio host presents the second edition of Indiegente Live!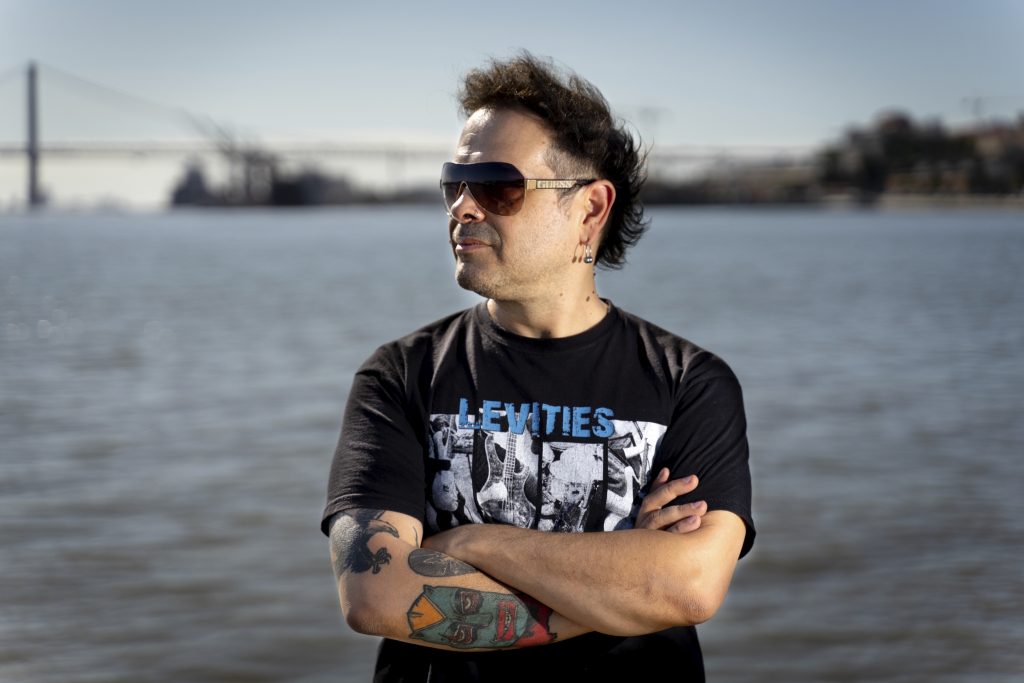 Nuno Calado is a radio host at Antena3 and the creator of Indiegente, a show that has been showcasing new alternative music for the past 22 years. Last year the show was hosted at the stage of Lisboa ao Vivo (LAV); although it coincided with the passage of hurricane Leslie (one of the most aggressive hurricanes the country has seen), the event was a success. With listeners coming from all over the country, and with the good vibe shared between artists and audience, a second edition was in order. Although Calado had originally planned a one-off event, Indiegente will return to LAV on October 19 to showcase the best alternative music made in Portugal.
Where does your passion for discovering new music come from?
Several people in my family are classical musicians. I don't know if that passion is genetic or not. There were not many records in my house, but the radio was always on. My father had a habit of turning on the radio at lunchtime, and that's how I listened to music. Perhaps because some of my relatives were musicians, my parents made me learn an instrument. After a few years I realized I was better at choosing records than at playing music. This happened in 1986, when I started working at a pirate radio station. I was one of those kids who always went to school with records or cassettes under their arms.
Your passion for radio came later?
It happened by chance, I had never thought of doing radio. I've always enjoyed listening to the radio, for the music rather than the hosts. Up to a certain age I would listen to Luis Filipe Barros, Antonio Sérgio or Rui Morrison's shows… I wasn't very selective about the music, I would listen to everything: Jimi Hendrix, The Doors, U2, or even Rod Stewart. One of the first records I bought was Frank Zappa's Ship Arriving Too Late to Save a Drowning Witch (1982), when I was about 14 years old. Back then I was thirsty for new music, only later did I become more selective.
So you used to spend a lot of money on records…
My father would give me money to eat at school, but I would save that money because I knew that after a few days I would have enough to buy a record. For a while my mother wondered why I spent so much money on records. My father soon understood the path I was taking. Just as he tried to be up-to-date on medicine, which was his professional field, so I was trying to be up-to-date on music.
You must have a huge collection…
I do. It's not easy with the house movings… I used to have them in a big house. Now I have them all in a small house. I'm in the process of moving again, and again it's not easy to transport them.
Does a music lover like you buy digital formats?
I stopped buying CDs but I still buy vinyl and digital formats. Digital music – and I work with this format a lot – has a major disadvantage: you don't establish a connection with a file, unlike the physical object, with which you create an emotional relationship. But I started using this format very early on, in part because of my thirst for urgency, because I wanted to access it as soon as possible. Music was made available at night and I could use it the next day.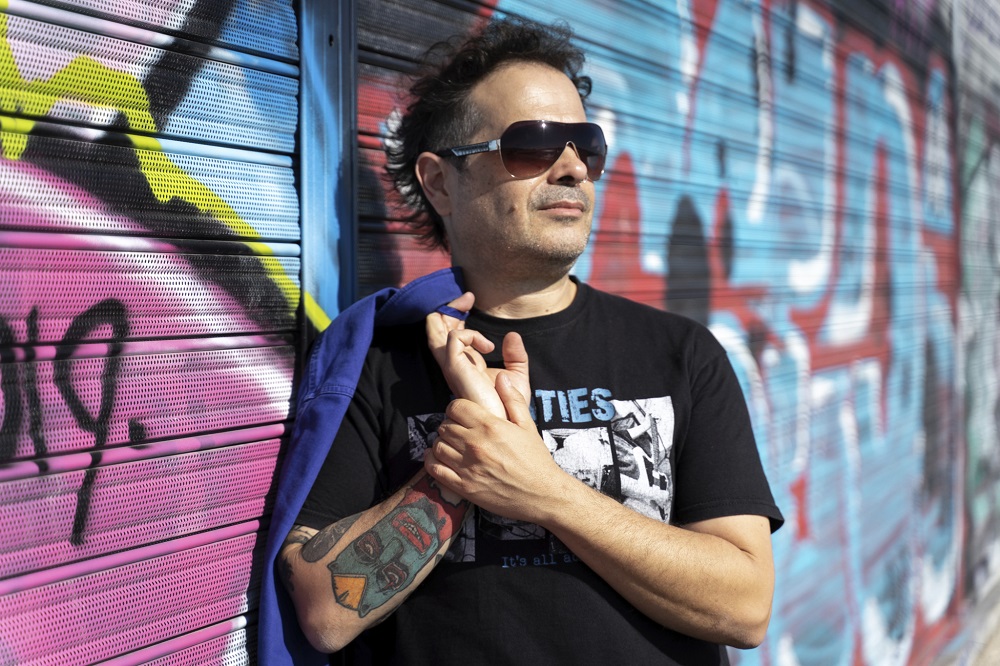 Thanks to technological advances and the creation of streaming platforms such as Spotify, younger generations have a more detached relationship with music. And what do you think of that?
When I feel nostalgic, like 'those were the days', I realize I'm doing what my parents did, and I don't want to be that guy. In fact, we used to consume bands and music styles. A person born in the punk orpost-punkera would consume this kind of music and eschew electronic music, metal, and so on. Younger generations today consume music in a completely different way: they tend to consume singles from many different bands. They also have a different concept of time. They like the sound of the 2010s, but they can also listen to older stuff (when listening to music on YouTube or Spotify you always get related tracks). When we were digging for records at the store there were things we would immediately reject without even giving them a chance. I think this generation is more about songs than bands. Music is consumed much faster these days. A three-month-old album is already considered an old record, unlike a few years ago, when an album would begin to come to life only after three months.
You've been doing your Indiegente show on Antena3 for the past 22 years. You helped launch many bands over these years…
The artists have all the credit. I may have helped a lot of bands, and maybe I've missed out on many others, but I'm still doing radio the way I did in the beginning: sharing the records I like, which is basically what I did back in school, except that radio allows you to reach more people. The idea is to help artists grow because they earn more fans, but also to help people expand their minds by discovering new music. I love it when someone comes to me and says, "I learned how to listen to music with you." Last year, the first live edition of Indiegentewas attended by people from such faraway places as Bragança and the Algarve — and there was a hurricane that day, so that made me very happy.
How did you come up with the idea of hosting the show live?
In the second or third edition of the Reverence Festival, I told the organizers about the idea of having an Indiegentestage. Some of the artists I had in mind had already been invited to play there, but they had refused because they didn't agree with the gig fees. When I invited them, they said 'yes'. They told me, "You're doing the dirty work, as we wouldn't say 'no' to you. Maybe you should think about organizing something of yours instead of organizing it for others." The idea stuck, and I thought about doing it to celebrate the show's 20th anniversary, but for logistical reasons it didn't happen. It happened last year, on the 21st anniversary. I basically needed a room and to feel I wasn't compromising my financial future.
How was the band selection process for this new edition?
This line-up is riskier than last year's, which had more big names. That line-up had been in my head for a long time, as it had been planned for the previous year. This year things didn't happen that way, because I wasn't sure there should be another edition.
Why?
I had many doubts. I thought last year was going to be a one-off event, but the feedback was very positive, not only from the audience and the artists, but also from Pedro Valente (stage manager) at Azáfama Produções. I left with the feeling that it had been an early Christmas party. It only made sense to have another Indiegente Live if it were held at Lisboa ao Vivo again, and if I could have the same people organizing it with me.
Does that mean there could be a third edition?
Let's see where the wind blows. I won't say no again, unless this year's edition ruins me financially [laughs]. The question is whether it makes sense to hold another edition, whether it is relevant or not. This year I invited some people I had planned for last year's edition, but the list was so long I couldn't include everyone in the lineup…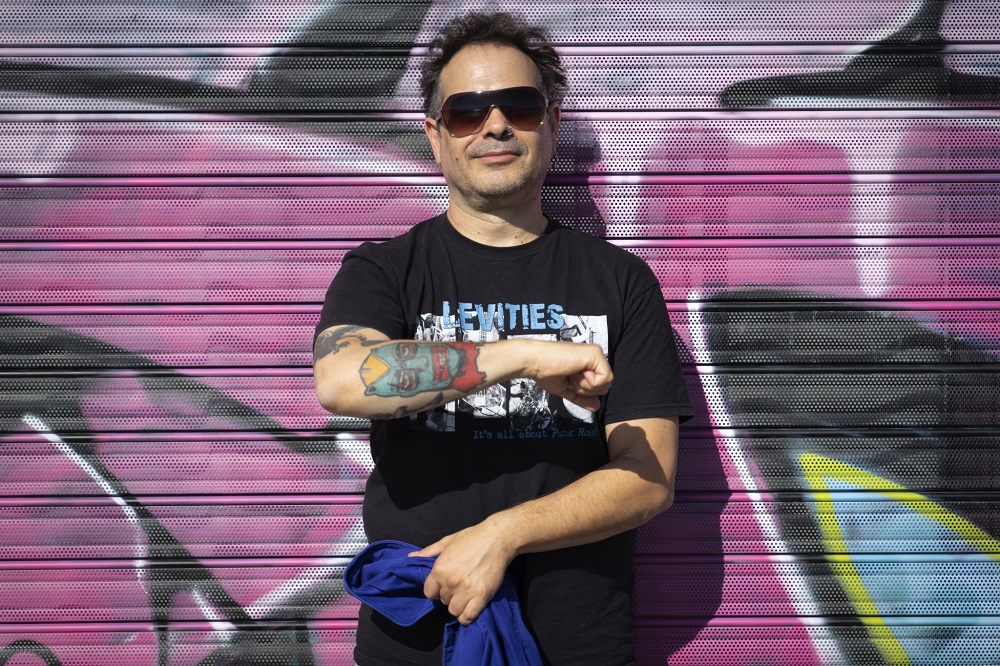 The whole concept is to invite artists to interact with one another. What can we expect from this edition?
This year we have lesser known but emerging names such as Algmacena (Alex D'alva Teixeira and Ricardo Martins), Deadclub, Knot3 (Selma Uamusse and Toni Fortuna), Nancy Knox, Violet… There is some buzz around these acts but nobody really knows what will come out of there… Anarchicks will also play, and it's curious because I first saw them in Seixal a few years ago, at an event organized by me. It makes perfect sense to meet people I came across many years ago, especially when I think they are at their height.
Expectations for October 19?
My idea was to bring together experienced artists (such as Bizarra Locomotiva or Parkinsons) and some new faces. I'm very curious to see what they will do. For instance, I'm curious to see what Rui Maia will do with Anarchicks. Last year's bill included the names of all artists. This year there may be some surprises [laughs]. One of the bands even made an interesting suggestion: having Manu De La Roche [burlesque artist] perform at the same time.
Are there any plans to bring Indiegente Live to other cities?
It has not been ruled out… If there is a third edition, I think it will make perfect sense to do it in Porto, as many Indiegentebands come from that region and it's not easy to bring them to Lisbon due to logistical reasons. It would be easier if I had some sponsors, of course. [laughs]