interview
Sara Correia
"It wasn't me who chose to sing Fado, it was Fado that chose me"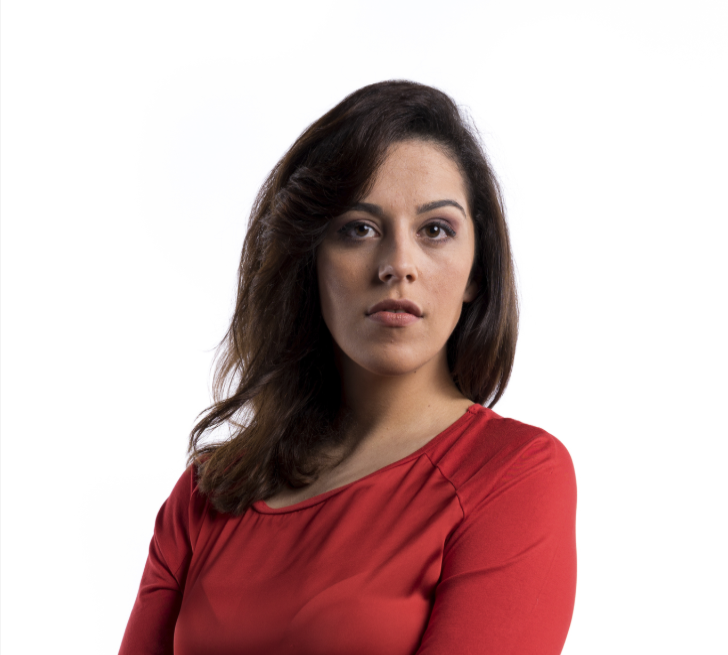 If you don't know Fado singer Sara Correia, you don't know what you're missing. The singer, who's only 25 years old, recently recorded her first self-titled album, produced by Diogo Clemente. We went listening to this new Fado voice. If you want to discover the voice of Sara Correia, she will perform at Capitólio on February 21st.
How did Fado come into your life?
It runs in the family, I have Fado blood running in my veins. I usually say that I don't even know when it started, because I've been going to Fado houses since I was three. I remember listening to Fado records at my aunt's house, the Fado singer Joana Correia, when I was six or seven. At the age of eight or nine, I started writing the lyrics in a notebook to memorize what my aunt was singing. When I was 13, I participated in the Great Night of Fado contest. I won, and that's when I was sure that this was what I wanted for my life.
Was your participation in the Great Night of Fado contest a turning point?
People around me have always encouraged me to go on, but yes, that's when the penny dropped.I knew that was what I really wanted.
You often compare Fado houses with the ritual of going to Mass…
A self-respecting Fado singer must go to Fado houses because that's where Fado really happens. That's where we engage with more experienced Fado singers, where we get the inspiration we need when we take to the stage. Moreover, they have a more intimate ambiance, we are closer to the audience. I love being on stage, that's where I feel like myself. I'm a very anxious person, but when I get on stage my anxiety disappears.
Your debut album has earned a lot of praise from critics. Were you expecting such a warm reaction?
I was sort of expecting good reviews, because I know the work I did. I spent three years working on that album. My goal was to make this album exactly the way it came out, and to send a message to people from my generation who do not listen to Fado. I feel that young people who are now starting their Fado careers have also learned a lot from me, and that's awesome. That's what I always wanted, to be considered an influence. I'm only 25 years old, although many people think I'm older…
Do you think this has something to do with the motion that Fado is for older people?
People don't know what the essence of Fado is, they don't know it… It's important that people in this circle, like myself, show some of the history. There is a great deal of ignorance regarding the history of Fado. I often say it wasn't me who chose to sing Fado, it was Fado that chose me – this is evident in my path. I love singing, but my main goal was to send a message, to trigger people's curiosity: learn more about Fado because there's a lot to learn!
Does the fact that Fado is basically a genre with a tradition and an associated ritual drive younger generations away?
I think that distance is due to the image Fado has always had. The black, somber clothes, the long dresses, the sad lyrics… I remember being a girl and some people telling me this kind of music was not suitable for my age. Nowadays, Fado has a much lighter image. The lyrics are more modern, and Fado singers sport a different look… This was a necessary change, but there are lots of traditional elements that should be maintained. I don't think clothing defines a Fado singer or any other singer. I don't really care if someone sings in a skirt or in a pair of pants, but there's a certain degree of thoughtfulness one must have. Each person must have their own identity and their own taste. Fado is in the voice, not in the clothes.
This album features Diogo Clemente and Ângelo Freire, two Fado heavyweights. How did this collaboration come about?
We've known each other for a long time, and they kept telling me that when the time came, they would want to make a record with me. I grew up with them by my side. At some point I felt the need to leave something of my own, a record. I think it takes a certain maturity and some experience, not only in Fado but in music in general. You need to have a story to tell other people. I'm 25 years old, I have my whole life ahead of me, but I felt I was ready to make a record. I already have 15 years' experience in Fado, it was the right time. I mentioned this to Diogo and he also thought the time had come.
You decided to name your first album after yourself. Why?
First of all, because I wanted to present myself as Sara Correia. Then, because these traditional fados are almost like my autobiographies, my life stories. I thought it didn't make sense to try to find a motto for this album. I am the motto, Sara Correia, just the way I am.
Being compared to Amália is the biggest compliment you can get?
Yes, but it's also a great responsibility. I don't like comparisons. I have my idols, just like anyone else. For me, Amália Rodrigues is the essence of Fado, its greatest exponent, I've been singing her songs since always. I even recorded a version of Fado Português, which I was hesitant about.
Were you afraid?
I was, because some songs you just can't improve. What Amália did is perfect, which puts the bar really high. But I thought, 'Why not?'. I've also recorded songs from other Fado singers I admire a lot.
You will showcase this album at Capitólio on February 21. Tell us more about this show.
I'll be doing new things, I'm preparing a few surprises, but it's all about singing Fado, of course, because that's what I know how to do.
What will the future bring?
Right now I'm focused on this album, but I already have some ideas for the next one, because the show must go on… Now I'm focused on promoting this album and giving concerts. I have some concerts scheduled, I'll perform at Alfama Box again and I'll be in Norway and Vienna soon… It's funny how much audiences abroad love Fado. Even though they don't understand the words, they always ask for the most traditional songs, the most 'hardcore' fado.
What is the dream concert hall for a Fado singer?
I have many dreams, but none about a concert hall. My dream is to sing on stage, wherever it is, and whoever the audience is. That's my dream, being able to sing for other people. Meeting other artists, other musical cultures.