Paula Rego
From Commission to Creation
4 february to 3 may 2020
running times vary
Museu da Presidência da República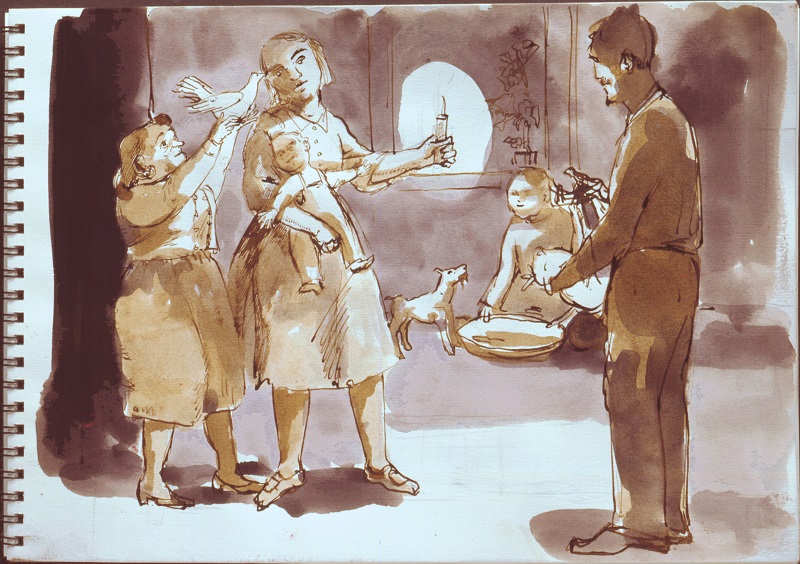 The Museum celebrates the 85th birthday of Paula Rego, one of the most important figures in Portuguese contemporary art, with an exhibition at Palácio de Belém.
The Life Cycle of the Virgin Mary, in the chapel, and the official portrait of former Portuguese President Jorge Sampaio, are the starting point for a show in which Rego's three Sampaio portraits will be shown for the first time. In 2002, during a visit to the United Kingdom, Jorge Sampaio invited Paula Rego to create a suite revolving around the life of the Virgin Mary.
The commission was part of the renovation of the Palace chapel, dedicated to Our Lady of Belém. Paula Rego accepted the biggest challenge of her career and in early 2003 generously offered the Portuguese State the eight oil pastels that can be admired every Saturday on guided tours of Palácio de Belém. The studies presented here testify to the artist's creative process in the construction of the Virgin Mary's Life Cycle.
In 2005 Jorge Sampaio commissioned another work from Paula Rego: his official portrait. It was an equally challenging, and the artist painted three portraits, of which one was chosen. This exhibition displays those three works for the first time.
Museu da Presidência da República celebrates Paula Rego's 85th birthday (January 26, 2020) by revisiting her work at Palácio de Belém.
Tuesday to Sunday from 10 am to 6 pm
Location: