Tours to the Medeiros e Almeida House-Museum
1 january to 31 december 2022
Museu Medeiros e Almeida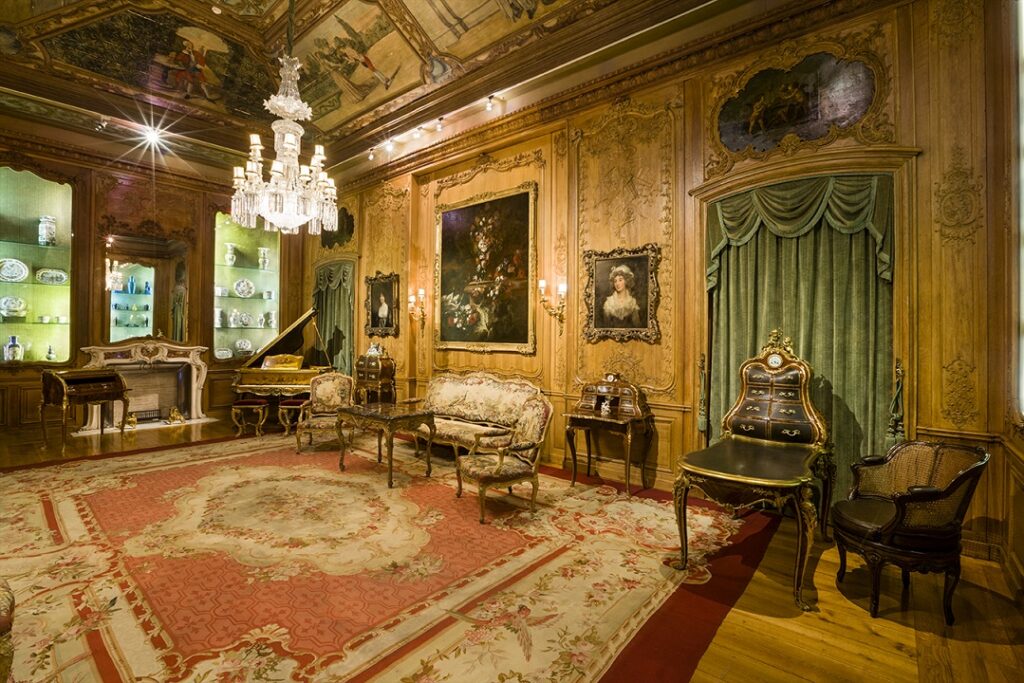 The Medeiros e Almeida House-Museum was built in 1896 by the Lisbon lawyer Augusto Vítor dos Santos. After passing through different owners, it was acquired in 1943 by António Medeiros e Almeida, who, after renovation works, turned it into his home. Medeiros e Almeida decides, in the 1970s, to leave a House-Museum to his country, a place that houses his collection of decorative arts, a passion to which he devoted himself throughout his life.
The collection he built reflects an eclectic and cosmopolitan taste that fits the atmosphere of the house. The choice of works of art was always guided by a criterion of excellence that is revealed in particular in two collections for which the collector designed rooms: clocks and Chinese porcelain.
In addition to these, Portuguese and French furniture, the collection of Dutch and Flemish paintings from the 16th and 17th centuries, English portraits from the 19th century, jewelery ornaments, English silver tableware, sacred jewelery and tapestries Flemish and French from the 16th, 17th and 18th centuries. This is the opportunity to get to know the collection of what became one of the great Portuguese patrons of the 20th century.
Booking: +351 213 547 892 | info@casa-museumedeirosealmeida.pt
Tours in portuguese, english, french, spanish and italian
Location: