Cristina Ataíde
Dar corpo ao vazio
26 november 2020 to 14 march 2021
running times vary
Museu Coleção Berardo - Arte Moderna e Contemporânea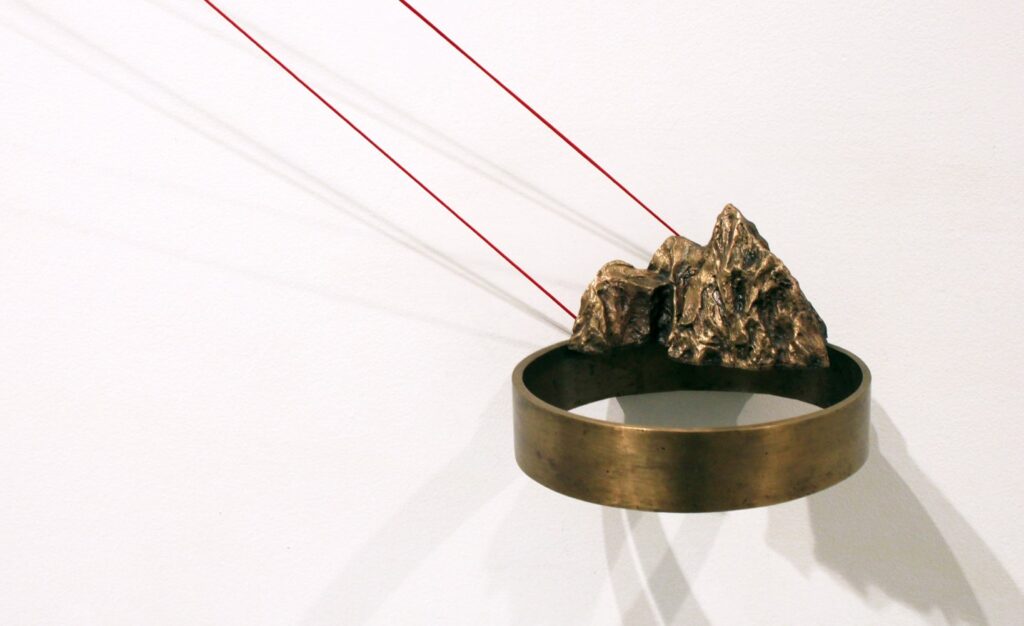 Dar Corpo ao Vazio presents a selection of works by Cristina Ataíde that cover different periods and means of production, linking each other without creating a chronological or retrospective look. The pieces, arranged in a course articulated by five rooms,
are seen as a web of relationships that cross references transversal to the artist's production. Curated by Sérgio Fazenda Rodrigues, the exhibition shows the individual's connection to the environment (in a dialogue between geography and culture), the connection between a journey and knowledge (in an articulation between discovery and identity) and the problematization between spirit and matter (in a graduation of the various states of existence). Cristina Ataíde is an artist who explores areas such as drawing, sculpture, installation, photography, video and site-specific intervention, and her production reveals a thirst for experimentation and a
fascination for the discovery that, among others, is anchored in the impulse of the trip, in the search for other systems of thought and in a search for the expression of matter.
Monday to Sunday, from 10 AM to 7 PM (last entry at 6:30 PM)
Guided visit by the artist and curator Sérgio Fazenda Rodrigues, on November 28th (3 PM to 4:30 PM), by appointment: 213 612 800 | [email protected]
Credits:
Curated by Sérgio Fazenda Rodrigues
Location: