Cabraqimera
Catarina Miranda
28 january 2022
fri: 8pm
São Luiz Teatro Municipal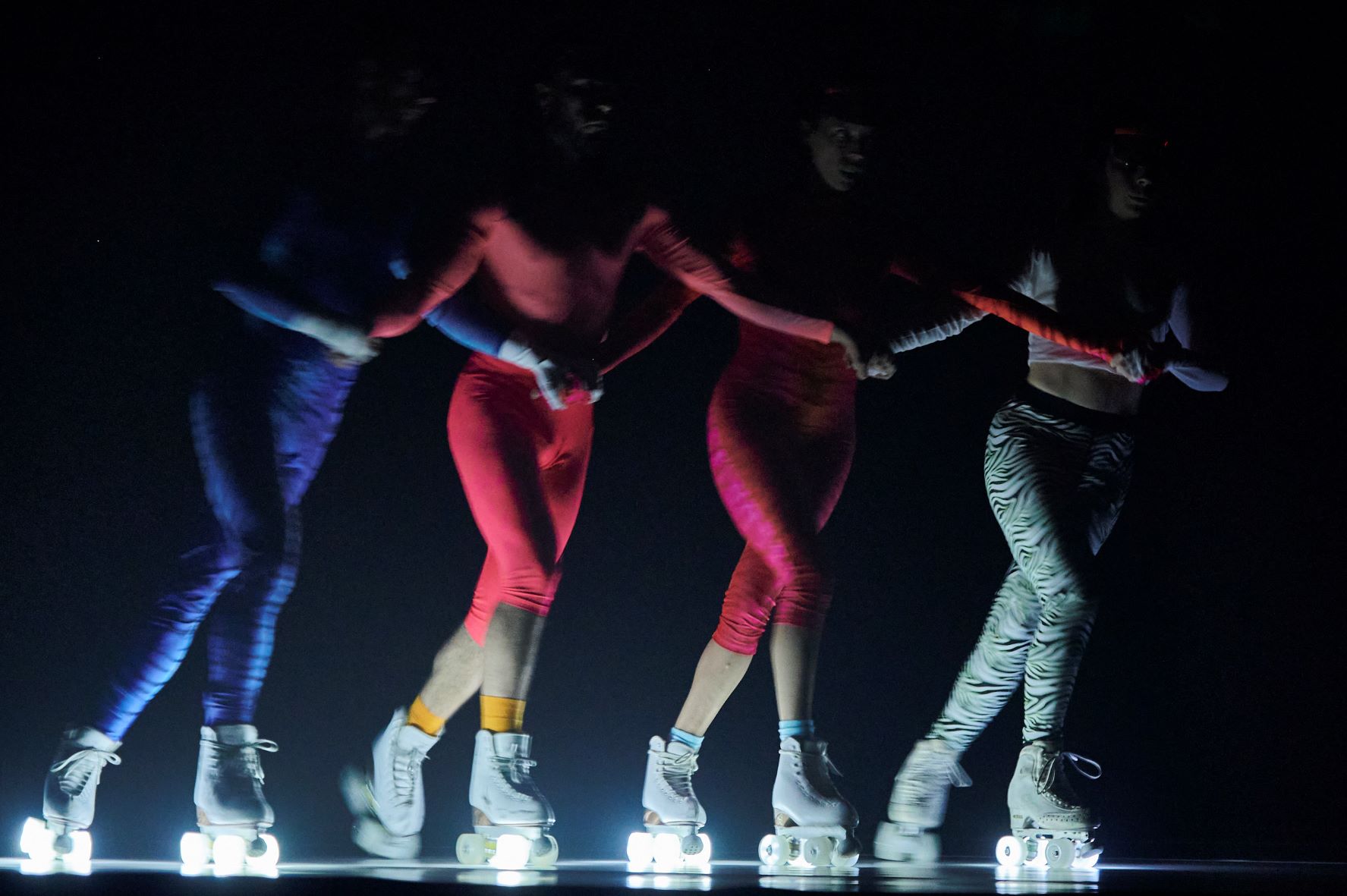 Catarina Miranda has been developing and presenting creative projects mainly for the stage, working with languages that intersect dance, voice, scenography and light, approaching the body as a vehicle of hypnagogic transformation and awareness of the present. Cabraqimera, a dance piece for a quartet on skates, approaches a contemporaneity simultaneously physical and technological, where a system of spatial organization, based on speed sports, establishes a set of occupation codes, interceptions and encounters. The plastic and hypnotic dimension of the gesture is highlighted by a luminous system that reveals negative and positive spaces, projecting the body towards an extreme otherness and opening the terrain for fiction.
Teatro São Luiz regrets to inform that the performance have been cancelled due to the fact that elements of the artistic team have tested positive for Covid-19.
Credits:
Catarina Miranda, artistic direction; Duarte Valadares, Francisca Pinto, Lewis Seivwright and Madalena Pereira, performers and co-creators.
12 € to 15 €

Location: