I was sitting on my patio this guy appeared I thought I was…
16 july to 17 july 2022
sat: 9.30pm; sun: 5pm
Teatro Nacional D. Maria II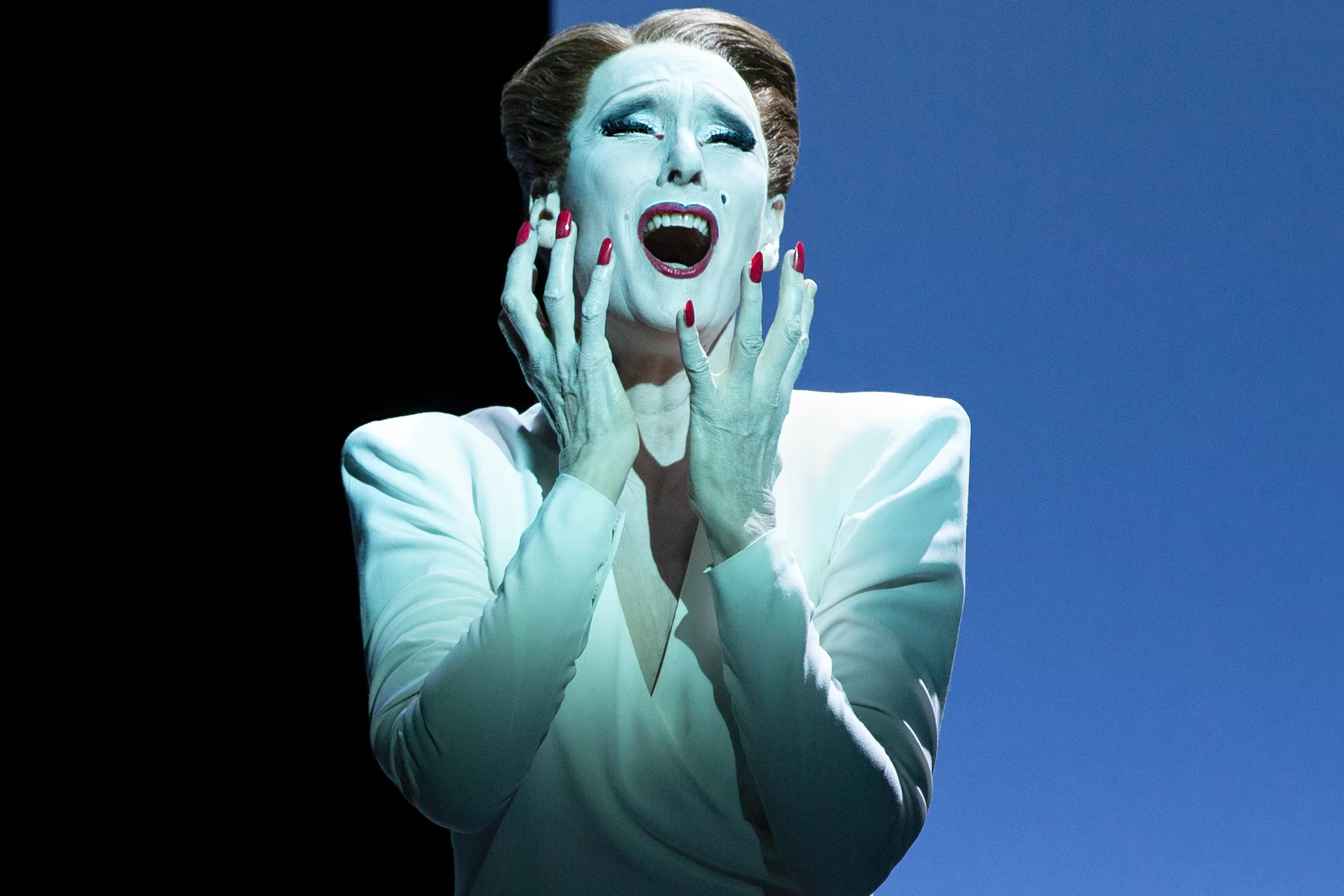 In 2019, American director Robert Wilson performed for the first time at the Almada Festival. Now, it's time to take the scene I was sitting on my patio this guy appeared I thought I was hallucinating, a recreation, 45 years later, of the show that the director created with Lucinda Childs, and which now both broadcast to two new performers, in a production of Théâtre de la Ville.
In English
Credits:
Created by Robert Wilson with Lucinda Childs.
With Christopher Nell and Julie Shanahan.
Location: