Stories of Faces
Belting Variations
7 may to 30 september 2019
running times vary
Museu Coleção Berardo - Arte Moderna e Contemporânea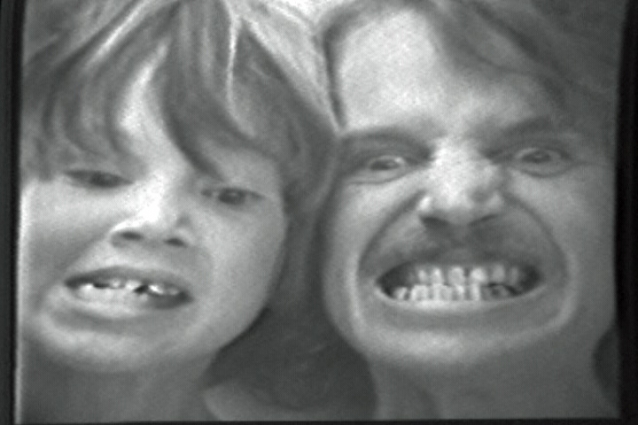 According to the German art historian Hans Belting (born in 1935), the face is "the first image" and "the vanishing point at which all images converge." Some of the oldest images are faces; through them, we expose ourselves to others and establish relational dynamics. The long and rich history of the representation of the face in the arts reveals an incessant search: that of surprising behind this magical and animated surface "the most fascinating surface of the Earth" – the human self. Its origins intertwine with the rigid and impenetrable figure of the archaic mask and the cultural and sacred dimensions that unfold and animate; the funeral mask, anchored in the will of memory; or the mask of the ancient theater, injected with expressiveness and life.
Works by Francisco Tropa, Ângelo de Sousa, Dennis and Erik Oppenheim, Duchenne de Boulogne, José Loureiro, Armando Alves, Ana Mendieta, Rivane Neuenschwander, Daniel Blaufuks, Kader Attia, Soares dos Reis, Eduardo Nery, Constantin Brancuşi, José de Almeida Furtado, Fernando Lemos, Santeri Tuori, Almada Negreiros, Lewis Hine, Lúcia Prancha, André Martins, Cindy Sherman, Jorge Molder, Christian Boltanski, Marlene Monteiro Freitas, Hieronymus Cock, João Glama Ströberle, Giambattista della Porta, Charles Le Brun, Johann Kaspar Lavater, Charles Darwin, Oscar Gustave Rejlander, Sigmund Freud, René Descartes, Cesare Lombroso, Jean-Étienne Esquirol, Franz Joseph Gall, Francis Galton, JH Santos David, Paul Richer, Erna Lendvai-Dircksen, Thomas Ruff, among others.
Monday to Sunday, from 10 am to 7 pm (last entry 6:30 pm)
Credits:
Curation by João Figueira, Katherine Sirois, Marta Mestre, Vítor Silva / Migrant Images / Ymago.
Location: