Sarah Affonso and the Popular Art of Minho
12 july to 7 october 2019
running times vary
Fundação Calouste Gulbenkian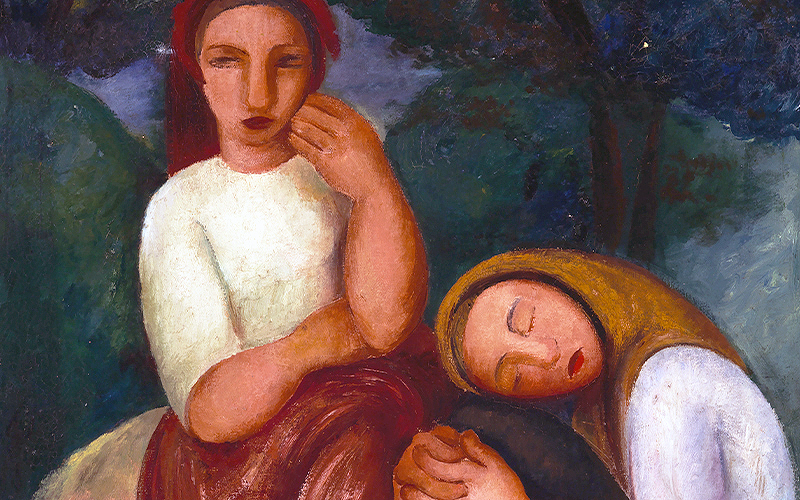 The Gulbenkian Museum marks the 120th anniversary of the birth of Sarah Affonso with an exhibition which explores the relationship between her work and the popular art of Minho.
The Portuguese painter Sarah Affonso is often remembered as Almada Negreiros' wife when, in fact, she was herself a modernist artist with her own virtuous path, albeit little investigated and exposed. In this exhibition, it is possible to see how the city of Viana do Castelo influenced her childhood and adolescence, leaving as a memory the special character of Minhota land, their traditions, fairs, processions and Romanies.
Here, Sarah Affonso leaves aside the portrait, the great authorial mark of her work, choosing to integrate in her compositions certain aspects of the vernacular Minho spirit.
Wednesday to Monday from 10 am to 6 pm
COMPLEMENTARY SCHEDULE
Organized group tours
Conversation with curator Ana Vasconcelos and guests
João Alpuim Botelho, director of the Rafael Bordallo Pinheiro Museum
Friday, July 12, 5 pm.
Invited to advertise
Saturday 14th September, 4 pm
Guided tours
Saturday, 27th July; 21st September, 3 pm
Conversations about Sarah Affonso with Ana Vasconcelos, Emília Ferreira and guests
Tuesday 24th September, time yet to be set
3 €

Location: