Mariana Gomes
Induction (A Failed Entertainment #1)
13 june to 11 july 2020
running times vary
Ermida Nossa Senhora da Conceição / Travessa da Ermida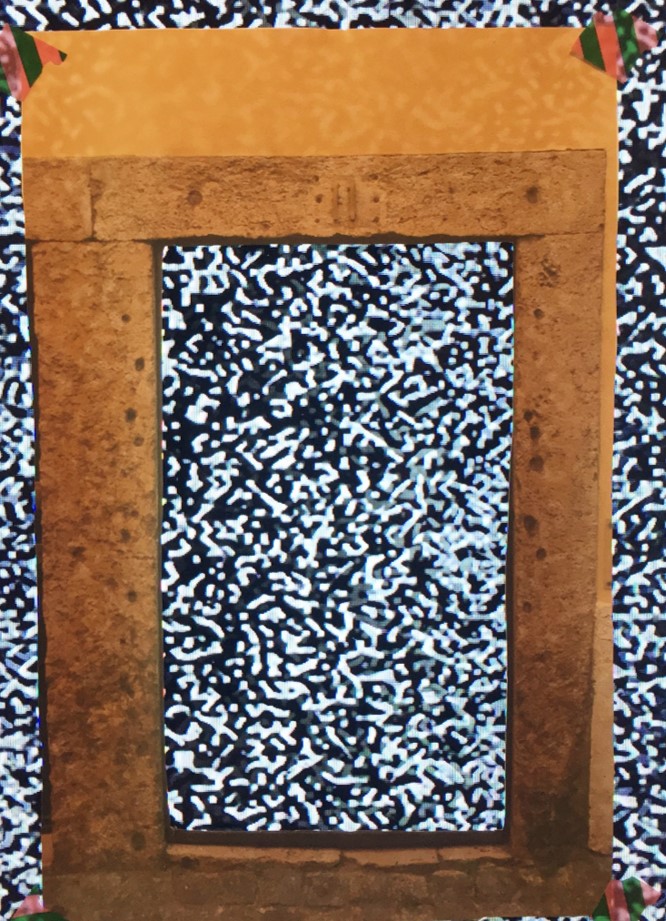 Curatorial project by Ana Anacleto developed in collaboration with MEEL Press and focused on the presentation of engraving multiples. Using the space of a door (which is also a window display), in Travessa do Marta Pinto, the project presents, one at a time, a single work by a guest artist, produced specifically for the proposed context.
The project name A Failed Entertainment quotes the provisional title that David Foster Wallace gave to his biggest novel, dated 1996 (and of which the official title is The Infinite Jest).
Relying on the natural slowdown and delay involved in the traditional engraving production processes and in the complexity of the construction of projects based on a careful and intense articulation between curator and artist, A Failed Entertainment seeks to position itself as if on the reverse of the present, in that fold of reality that allows a counter of the trend of a world dominated by the digital and by an obsessive pursuit of entertainment.
Under the title Induction, Mariana Gomes invokes a territory of forms and references that are usually part of her creative universe, appropriating not exactly a pre-existing image, but a pre-existing idea: the possibility of creating portals to access parallel universes. With a set of simple and quick gestures, assumed in her direct relationship with the copper matrix, Mariana quotes, on the one hand, the teleportation or dematerialization systems found in the literary and cinematographic universe of science fiction and, on the other hand, the energy transmission and transformation processes of ancestral cosmogonies.
Tuesday to Saturday, from 2pm to 6pm
Credits:
Curated by Ana Anacleto
Location: