Hidebehind
Josefa Pereira
11 october to 13 october 2019
20h00
Teatro do Bairro Alto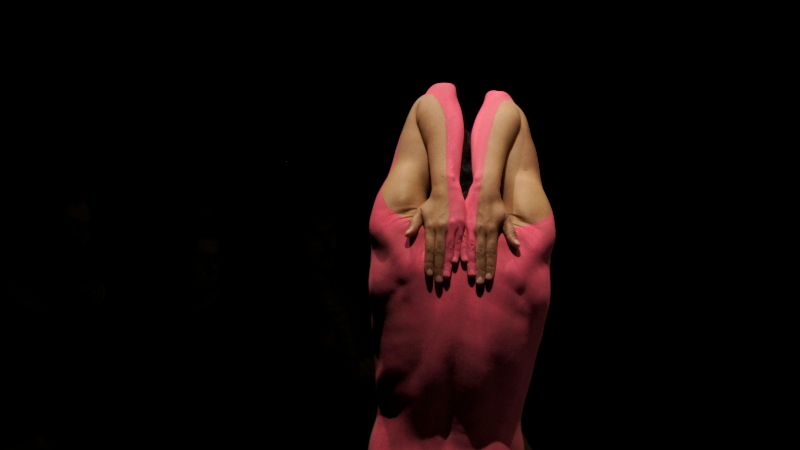 Residing in Portugal since she joined, the first edition of the Advanced Performing Arts Creation Program at Forum Dança, Josefa Pereira is a Brazilian performer and choreographer who has developed collaborations with various collectives in São Paulo, such as Núcleo de Garagem and Ghawazee Coletivo de Ação. In this solo choreography, the circular, repetitive and, incidentally, backwards motion (the performer moves backwards) becomes potentially infinite. FB
'Hidebehind is a monster that inhabits dark forests, which can never be seen and whose shape cannot be described. Possessing the incredible ability to always hide behind anyone who dares walk through these woods or even behind the thinnest tree trunks, it mysteriously causes the permanent disappearance of those he captures.
Insistent strides make a journey in a backwards whirlwind. Walking and being moved by this dangerous ground, between seemingly opposite poles – front and back, beginning and end, presence and absence, reality and fiction, human and inhuman, north and south, etc. – evokes a continuous potential, a cyclical force that causes tension and friction between foreign extremities'.
Credits:
Josefa Pereira, conception and performance.
5 € - preço único

Location: