Fazer de Casa Labirinto (Making Home a Labyrinth)
25 july to 16 september 2020
running times vary
Balcony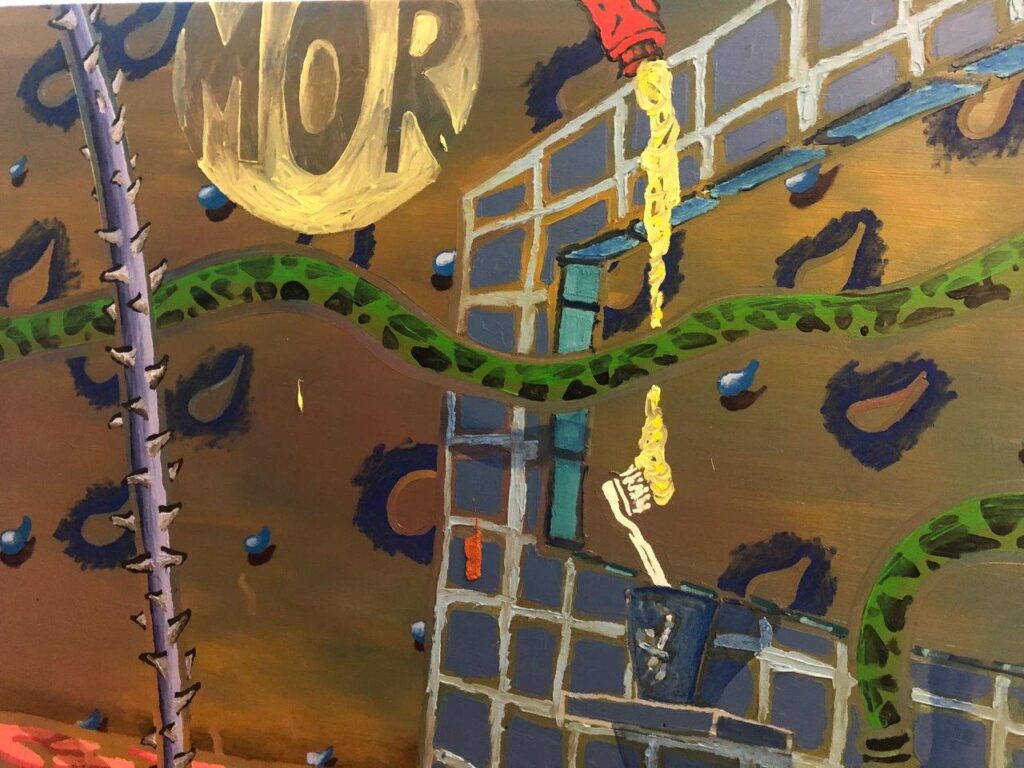 Fazer de Casa Labirinto (Making Home a Labyrinth) reflects on the experience of the Covid-19 pandemic and its impact on relationships and the experience of space, both psychological to urban. The exhibition is a transdisciplinary project curated by Ana Cristina Cachola and Sérgio Fazenda Rodrigues, involving nine artists and 13 cultural agents, and will also materialize in a book to be released in September.
Taking the creation of art objects, texts and authorial illustrations as its starting point, the project examines how one can contribute to producing a sense of cultural belonging, problematizing the relationship between public and private spaces in the complexity of the urban fabric while also seeking to contribute to the subsistence and visibility of the artists and cultural agents involved.
The exhibition features never-before-seen works focusing on the visuality and experience of the Covid-19 pandemic – mostly new productions – by artists from different backgrounds, age groups, and using different forms of expression.
Painting, photography, installation and performance works will take over and expand the exhibition beyond the gallery space, drawing a "labyrinth" that overlaps experiences and approaches on the body, proximity, relationships, and issues associated with memory and the domestic and work spheres.
Tuesday to Saturday from 2 pm to 7.30 pm
Credits:
Artists: Carla Cabanas, Fernão Cruz, Gisela Casimiro, Henrique Pavão, Horácio Frutuoso, Mané Pacheco, Nuno Nunes-Ferreira, Sara Mealha, and Susana Mendes Silva
Curated by Ana Cristina Cachola and Sérgio Fazenda Rodrigues
Location: