Bajazet
Frank Castorf
12 march to 13 march 2021
fri: 7 pm; sat: 7 pm
Teatro Nacional D. Maria II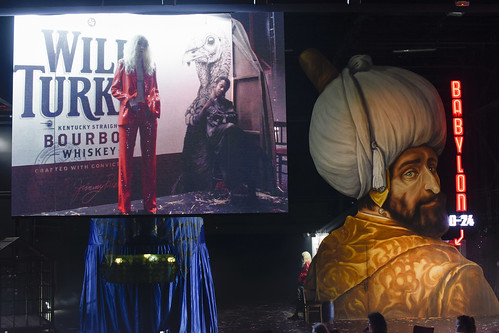 The creator of uncompromising theatre that considers itself proof of liberty and doesn't shirk from human contradictions, Frank Castorf, one of the most emblematic figures in German theatre, revisits Jean Racine's Bajazet in French and confronts it with Antonin Artaud's essay O Teatro e a Peste.
In this performance, Castorf brings to the fore what these two poets have in common: the spoken world. If in Racine this works like the arm with which heroes manage to free themselves from the straitjackets that constrain them, for Artaud the reinvention of language brings freedom from what is imposed through birth, society and language.
Performed in French with Portuguese surtitles.
Credits:
Théâtre Vidy-Lausanne, MC93 – Maison de la Culture de Seine Saint-Denis. Jean Racine, Antonin Artaud , text; With Adama Diop, Claire Sermonne, Jean-Damien Barbin, Jeanne Balibar, Mounir Margoum and Andreas Deinert (live camera).
9 € a 16 €

Location: