The Cherry Orchard
Anton Chekhov/ Sandra Faleiro
17 july to 25 july 2021
20h00
São Luiz Teatro Municipal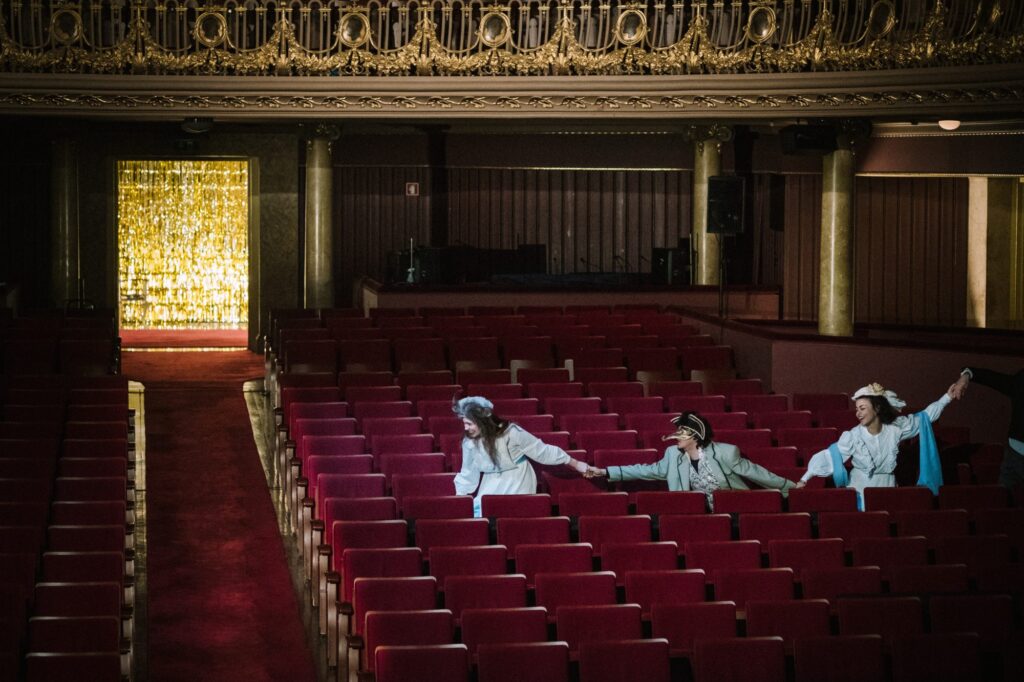 The Cherry Orchard, the last play written by Chekhov, was staged for the first time, in 1904, by Stanislavski, surprising the author, who is said to have seen a tragedy when he thought he had written a comedy with some elements of farce. The play talks about the end of life, the end of a political cycle, the end of peace – endings that cause fear, that trigger various emergencies and escapes, that dominate the unconscious, that determine behaviours.
For the director Sandra Faleiro, the play reflects a conscience that inhabits us too today, that of the imminent ending of a paradigm. "In some way, we also know that the economic models and ways of life that we have been keeping will have to be changed, that climate change will soon become irreversible, that migration due to drought and hunger will increase, and that the planet's balance is under threat, aparently without any, necessarily global, solutions emerging that try to reverse this situation ", she writes, in a reflection that makes her wonder about what place the theatre should occupy in this panorama.
Subtitled in English: july 23rd, 24th and 25th, 8pm
Credits:
Cast: Cristina Carvalhal, Cucha Carvalheiro, Inês Pereira, Joana Campelo, João Vicente, Marco Mendonça, Paulo Pinto, Pedro Lacerda, Rodrigo Tomás, Sandra Faleiro, Sérgio Praia and actress to be defined.
12 €

Location: