Super Night Shot
Gob Squad
7 november to 9 november 2019
thu: 19h; fri: 21h30; sat: 21h30
Teatro do Bairro Alto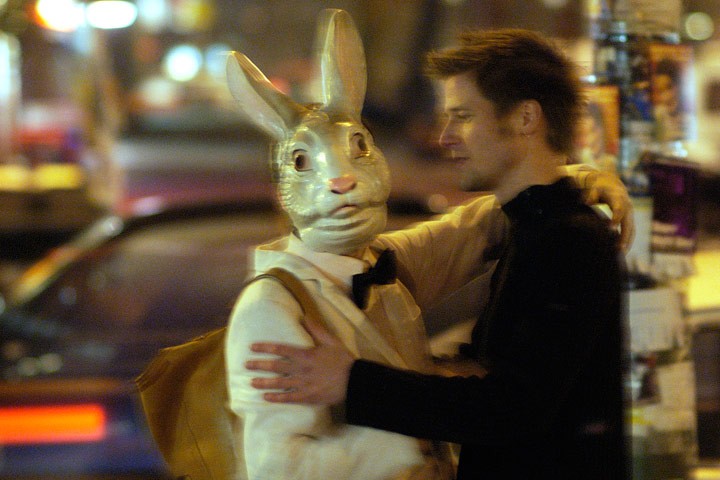 Super Night Shot is a multi-screen movie that is projected only once. Shooting begins exactly one hour before the audience arrives at the theater, when the Gob Squad goes around town with cameras in hand. Their cause is the war on anonymity. The cameras are their weapons and their mission is to produce a moment of pure emotion and passion. There are four performers who individually document what happens to them without any cutting or editing of the footage. The city's streets become a set where cigarette butts, graffiti, cars and buildings serve as props and scenery, while people become potential lovers, liberators, or friends. This is the movie of their lives.
The Anglo-German collective Gob Squad works at the intersection of theater, art, media and real life, seeking beauty in everyday life and wisdom in the voice of the passersby. Super Night Shot is already a classic of contemporary experimental theater. After its debut in 2003 in Berlin, in a time without selfies or YouTube, it has already traveled around six continents and now finally arrives at Lisbon (it was in Porto in 2008).
Inserted in the 2019 Temps d'Images Lisbon Festival
In English without subtitles.
Credits:
Gob Squad. Johanna Freiburg, Sean Patten, Elyce Semenec, Berit Stumpf, Sarah Thom, Bastian Trost and Simon Will creators; Sean Patten, Sarah Tom, Bastian Trost and Simon Will performers in the streets of Lisbon.
12 € - preço normal
5 € - menores de 25 anos

Location: