Silence and fear
David Geselson
6 january to 8 january 2022
thu: 7 pm; fri: 7 pm; sat: 7 pm
Teatro Nacional D. Maria II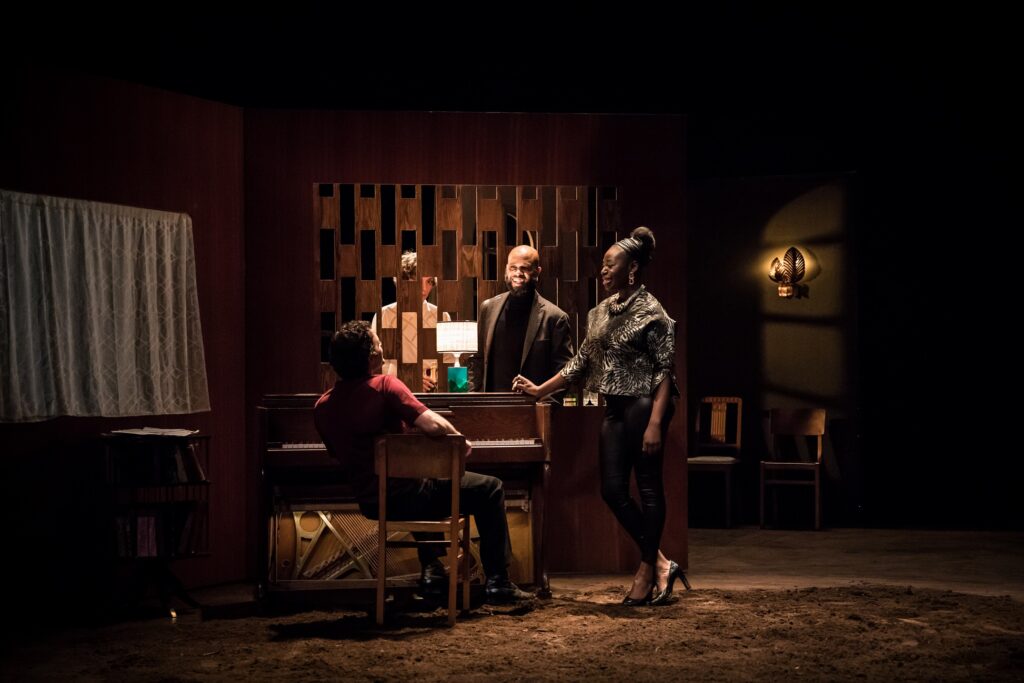 Nina Simone's life consisted of a 70-year-old drama-filled journey, ending in almost total solitude in France in 2003. A great-granddaughter of a Native American married to a black African slave, Nina Simone is the heiress to a part of the history of the United States of America and carries with her four centuries of colonial history.
In O Silêncio e o Medo, David Geselson returns to TNDM II with a team composed of African-American and French artists, who will bring to life a fiction inspired by the capitalized history that Nina Simone inhabits. Visions will be brought from those who accompanied her throughout her life, as well as her ghosts.
Spectacle rescheduled due to the health crisis.
Location: