Richard III
Thomas Ostermeier/ Schaubhüne
31 december 2019 to 3 january 2020
tue: 18h; thu: 19h; fri: 19h
Teatro Nacional D. Maria II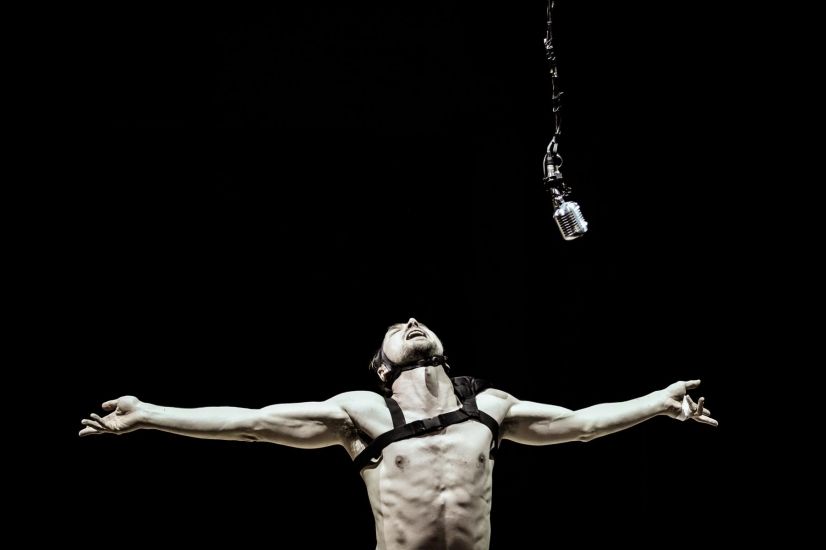 This 2015 staging of Shakespeare's tragedy by German director Thomas Ostermeier is already a landmark in the history of contemporary European theater, and has confirmed Lars Eidinger as one of the greatest actors of our time.
Staged for the first time around 1593, Richard III  is one of Shakespeare's earliest plays. But the main character has lost none of his allure, which first and foremost lies in his rampant, obstinate and joyfully displayed amorality. Richard III is the first in a line of Shakespearean villains whose moral autonomy and virtuousistic manipulativeness seem to have been taught by Machiavelli'sThe Prince:  Othello's Iago, King Lear's Edmund, or Macbeth's Lady.
But there is more to Richard III than the demonization of a murderous psychopath. It is also the portrait of an elite torn by internal conflicts, from which emerges a perverse dictator.
In German with Portuguese subtitles.
Credits:
Schaubhüne (Berlin). Text: William Shakespeare; Stage Director: Thomas Ostermeier; Actors: Christoph Gawenda, David Ruland, Eva Meckbach, Jenny König, Lars Eidinger, Laurenz Laufenberg, Moritz Gottwald, Robert Beyer, Sebastian Schwarz, Thomas Bading and Thomas Witte.
12 € a 25 € - (ver descontos)

Location: