Orphée
Philip Glass
27 january to 29 january 2022
thu: 7pm; sat: 7pm
Centro Cultural de Belém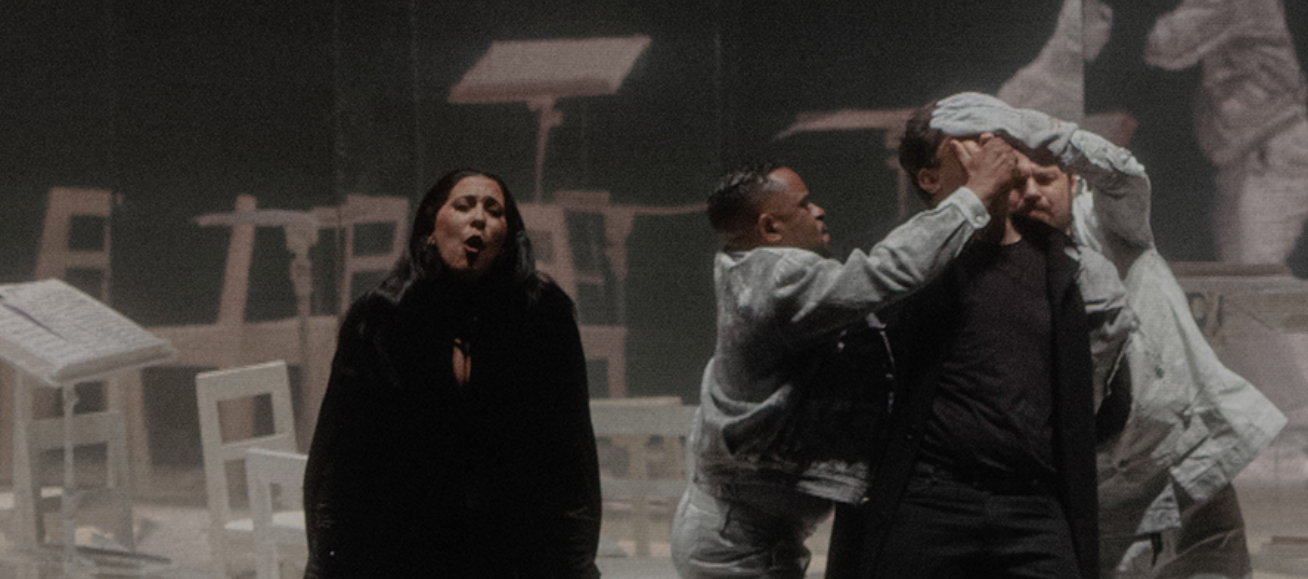 Fascinated by the films of the French director Jean Cocteau, which he saw in his adolescence in Paris during the 1950s, the American Philip Glass was already one of the most important composers of his generation when he decided to make a trilogy of adaptations based on Cocteau's work. The first of these was the opera Orphée (1993), based on the 1949 film about the myth of Orpheus — the poet and musician who moves heaven and earth to bring his beloved Eurydice back from the underworld.
The director chosen to stage Orphée in Rio de Janeiro, the Brazilian stage director and filmmaker Felipe Hirsch, reveals that he was greatly moved by the fact that, during the composition of this work, Glass was engaged in an intense personal struggle to help his wife, the designer Candy Jernigan, in her fight against cancer. According to the director — «Philip Glass transformed Jean Cocteau's masterpiece into another masterpiece. It is somewhat unusual but being unusual is one of Glass's most distinctive characteristics.» Daniela Thomas, a frequent collaborator of Felipe Hirsch, met and worked with Philip Glass in the 1990s and they both considered the possibility of eventually working together.
Credits:
Theatro Municipal do Rio de Janeiro, Centro Cultural de Belém.
An Opera by Philip Glass, based on the film by Jean Cocteau. Adaption by Philip Glass. Edited by Robert Brustein. Direction Felipe Hirsch. Conductor Pedro Neves. With the Lisbon Metropolitan Orchestra.
With Susana Gaspar, André Baleiro and others.
36 € to 60 €

Location: