O Tempo das Imagens III – The Time of Images III
35 years of Centro Português de Serigrafia
26 september to 31 december 2020
Biblioteca Nacional de Portugal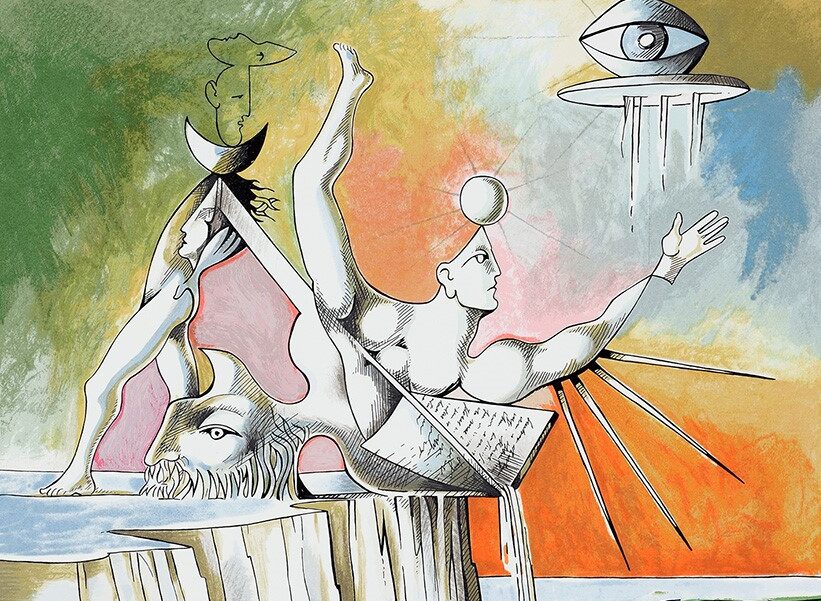 O Tempo das Imagens III is the commemorative exhibition of the 35 years of CPS – Centro Português de Serigrafia that exhibits 99 works by 77 artists at Biblioteca Nacional de Portugal, until the end of the year. The exhibition is organized in different groups (Transmission, Imagination, Relationship, Affirmation and Creation), distributed over five exhibition spaces, which results in an
itinerary that testifies to the editorial, generational, aesthetic and technical eclecticism of the CPS. The graphic works now on display include works by Eduardo Nery, José de Guimarães, Júlio Pomar, Malangatana, Mário Cesariny, Noronha da Costa, Querubim Lapa, Cruzeiro Seixas, Pedro Calapez, Rui Sanches and Sofia Areal, among many others. Keep in mind that the CPS contributed in
a pioneering way to the democratization of art in Portugal and, with more than 3000 editions, of close to 600 artists of 25 nationalities, it has become a true itinerant museum within the reach of the art-appreciating public and a unique reference in the national artistic panorama.
Monday to Friday, from 9:30 AM to 7:30 PM, Saturday, from 9:30 AM to 5:30 PM
Credits:
Artists: José de Guimarães, Júlio Pomar, Mário Cesariny, Noronha da Costa, Cruzeiro Seixas, Rui Sanches, Sofia Areal, Cristina Ataíde, Pedro Calapez, among others
Location: