MURO 2019
Lisbon Urban Art Festival
23 may to 26 may 2019
thu: 9h30-18h45; fri: 9h30-19h; sat: 10h-18h; sun: 10h-18h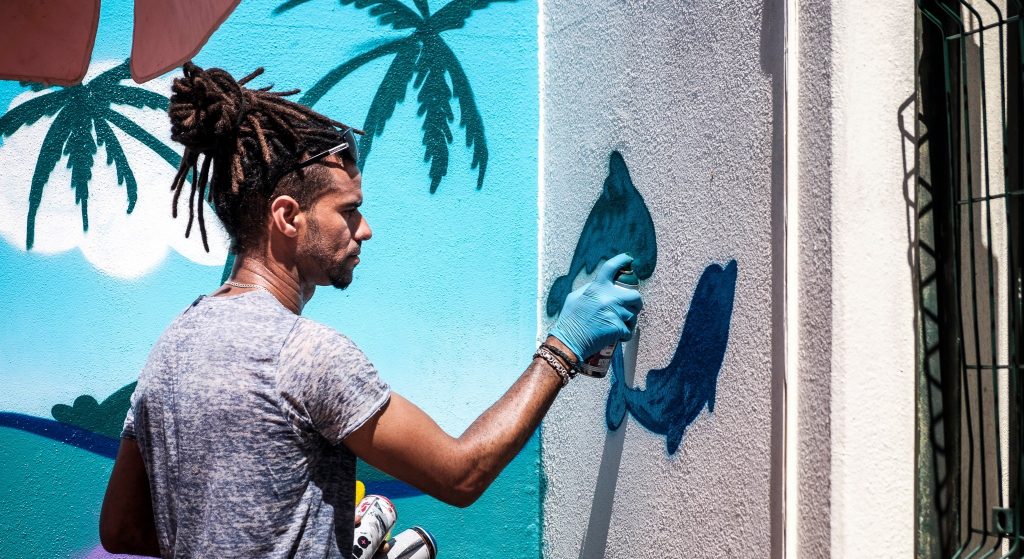 MURO, the biggest street art festival in Lisbon returns from May 23rd to 26th. After the Padre Cruz district (2016) and Marvila (2017), the festival lands at Lumiar and leaves interventions by 30 national and international artists in the area between Estrada da Torre, Cruz Vermelha District and José Cardoso Pires Street.
Inspired by the territory and its appreciation, the festival aims to affirm the city in the national and international panorama of the street art. In this third edition, with the partnership of Junta de Freguesia do Lumiar, Gebalis and various local associations, Third (PT), Pantónio (PT), Costah (PT), Flix (VEN), Fulviet (ITA), Tamara Alves (PT), Muzai (BRA), Mosaik (PT), Agência Calipso (PT, LUX, AUS) and Peeta (ITA) are some of the names of those who will make interventions on walls, benches, vents, gutters and slopes.
In addition to the artistic interventions, there will be guided tours, workshops, street animation, conferences and lots of music.
PROGRAM
May 23rd
9:30 am – 5 pm – School Program
4:30 pm – 5 pm – Chapitô Street Animation
5 pm – 6:45 pm – OPA Concert (Portable Workshop of Arts)
May 24th
9:30 am – 5 pm – School Program
4 pm – 7 pm – Rádio Quântica (DJ set) 
May 25th
10 am, 2 pm, 5 pm – Guided Urban Art Tour
10 am, 2 pm – Urban Art Workshop
10 am – Conference Urban Art and Law
3 pm – Street Animation with Joana – Theater Group
6 pm – CAF – Presentation of a theater play Dictionary
May 26th
10 am, 2 pm, 5 pm – Guided Urban Art Tour
10 am, 2 pm – Urban Art Workshop
3 pm – Street Animation with Joana – Theater Group
4 pm – Portuguese Chamber Orchestra concert
5 pm – CAF – Jam Session 
6 pm – Closing Concert

https://www.facebook.com/galeriadearteurbana/videos/1092351417640632/