Meet Vincent Van Gogh
28 february to 31 may 2020
running times vary
Terreiro das Missas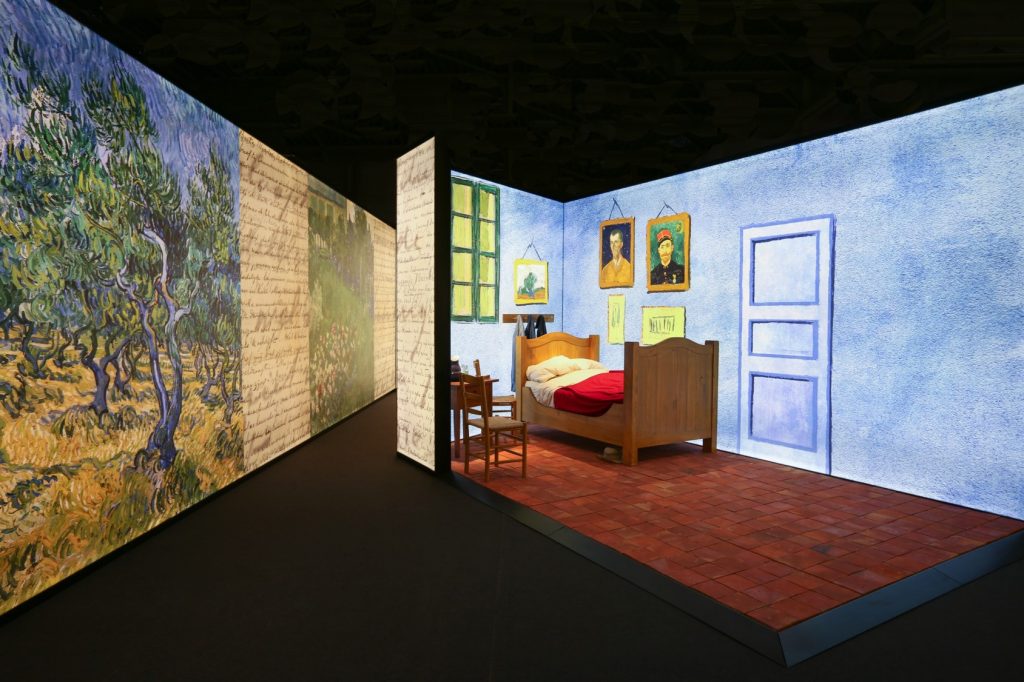 After Beijing, Barcelona and Seoul, Lisbon hosts a unique, multi-sensorial journey through the life and work of one of history's most famous painters. Vincent van Gogh died almost 130 years ago. However, his work lingers on and his life fascinates thousands of people, inspiring contemporary artists from different areas.
Meet Vincent van Gogh is an innovative concept that aims to preserve and promote the painter's oeuvre by bringing it to different places and audiences. This partnership between the Van Gogh Museum and UAU showcases both the life of the man behind the artist and his works.
More than an award-winning exhibition, this is an immersive journey through Van Gogh's life, feelings, anxieties, love affairs and thoughts, in which visitors are supposed to touch and interact with things.
Along this journey, which recreates the main sites in the painter's life – such as café Le Tambourin in Paris; Saint-Rémy hospital, where he spent a year; the Yellow House in Arles; or his famous bedroom – visitors will be able to plunge into Van Gogh's life by admiring several projections, movies and photos. The exhibition features several interactive areas that challenge visitors to test their skills by applying the techniques developed by the painter, thus allowing each visitor to deepen their knowledge about the artist.
Technologically innovative, Meet Vincent van Gogh also offers several multimedia areas where it is possible to recreate Van Gogh's brushstrokes, 'restore' his paintings, study the science behind his works of art, become a museum curator, or explore the artist's influence on contemporary art.
Created for the whole family, Meet Vincent van Gogh offers free audio guides, available in both children's and adult's versions, through which the artist, his friends and family recount excerpts from his life, taken from the vast correspondence that Vincent maintained with his loved ones throughout his life. For the little ones there is also a Scavenger Hunt, an exciting challenge to their attention and ability to grasp details from Van Gogh's life and work.
More info here
Monday to Thursday, Sunday: from 10 am to 7 pm; Friday and Saturday, from 10 am to 8 pm
Location: