Meet Vincent Van Gogh
3 june 2020 to 3 january 2021
running times vary
Terreiro das Missas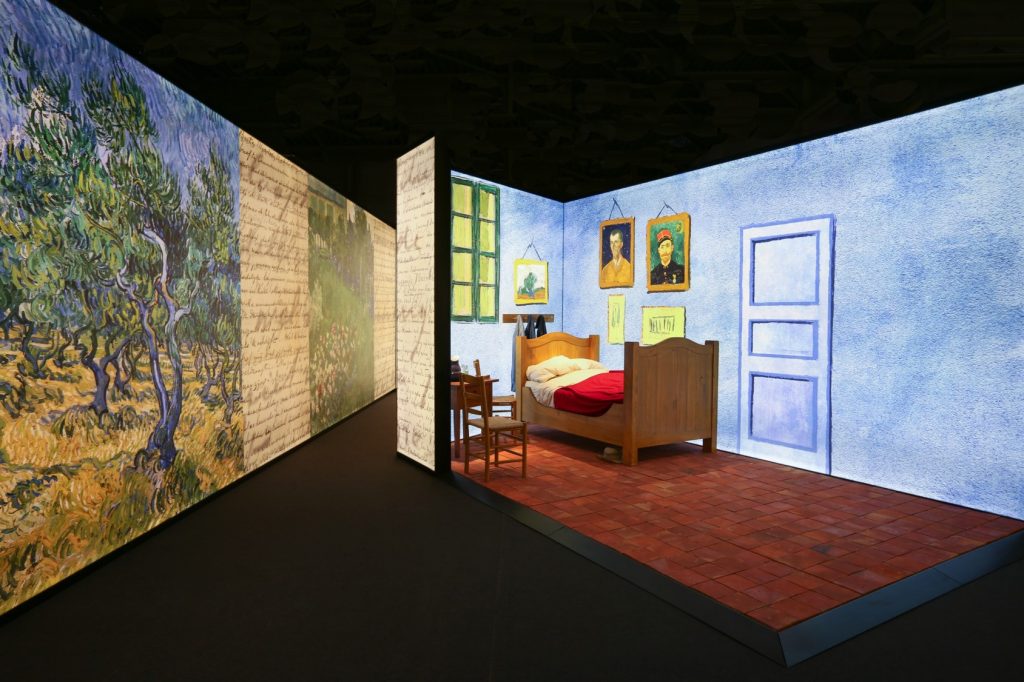 Following Beijing, Barcelona and Seoul, Lisbon receives a unique and multi-sensory journey through the history of one of the most famous painters ever. Vincent van Gogh died almost 130 years ago. However, his work endures and his life fascinates thousands of people, inspiring contemporary artists in diverse artistic areas.
Meet Vincent van Gogh is an innovative concept developed with the mission of preserving and disseminating the painter's work, and taking it across borders to different places and audiences. As part of a partnership between the Van Gogh Museum and the UAU, the story of the man behind the artist and his work is available to visitors.
More than an award-winning exhibition, it is an immersive journey through Van Gogh's life, his feelings, anguishes, loves, and thoughts, in which interacting and touching are an obligation for each visitor.
During the journey, which recreates the main places of the painter's life – such as the Le Tambourin café in Paris, the Saint-Rémy hospital where he was interned, and the Yellow House in Arles or his famous room – several projections, films and photographs accompany the visitor in their immersion in the life of Van Gogh. To allow each visitor to deepen their knowledge, there are several interactive points that challenge the visitor to test their artistic skills by applying the techniques developed by the painter.
Technologically innovative, Meet Vincent van Gogh also has several multimedia posts where it is possible to recreate the style of Van Gogh's brush strokes, "restore" his paintings, study the science behind the works of art, becoming almost a curator of the museum, or discover the influence that the work of this artist still has today.
For the whole family, Meet Vincent van Gogh offers each visitor free audio guides in children and adult versions, through which the artist, his friends and family reveal excerpts from his life, taken from the vast correspondence that Vincent kept throughout life with his loved ones. For the little ones, there is also a Treasure Hunt, an exciting challenge to their attention and ability to grasp details of Van Gogh's life and work.
More info here
Wednesday to Sunday from 10 am to 7 pm (last entry at 6 pm)
9 € a 36 €

Location: