Lisbon Under Stars
New season
3 may to 17 july 2019
Ruínas e Museu Arqueológico do Carmo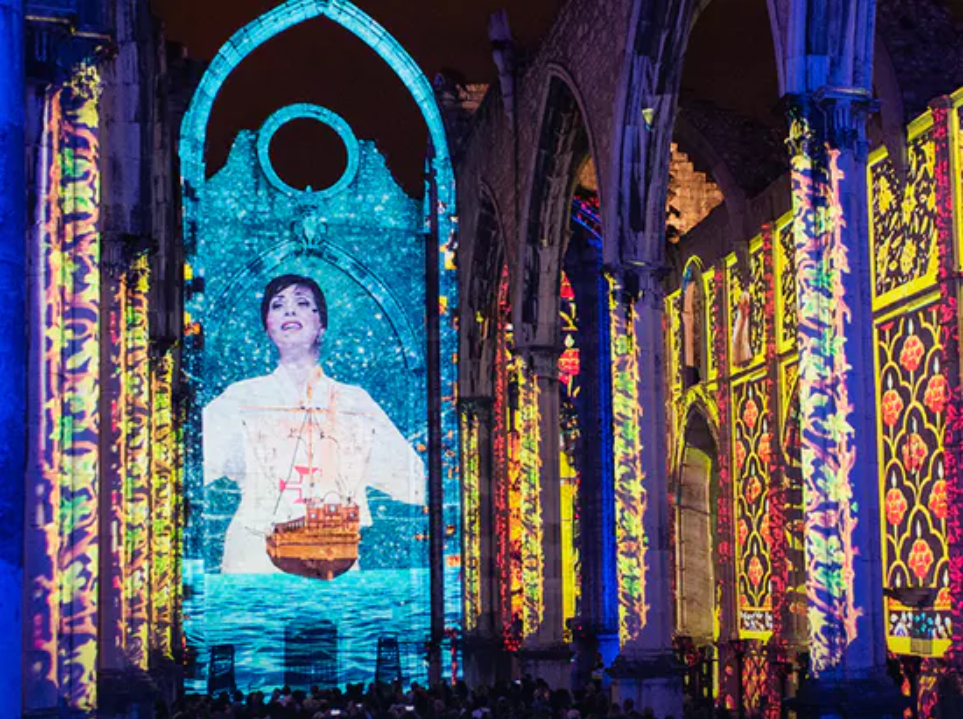 With over 30,000 spectators, including many foreigners, selling out the event's daily sessions during the two months it was on display at the Carmo Church Ruins last year, and having bagged the BEA Award for Best Cultural Event in 2018, Atelier OCUBO is re-staging the show until July.
This is a 45-minute sensorial experience, with the audience at the center of events and the Ruins' walls turned into 360º 3D screens, combining multimedia projections, virtual dancers and visual effects to the sound of major Portuguese musicians.
PT: Ainda não comprou o seu bilhete para o Lisbon Under Stars?! Não espere mais! Para a sessão inaugural de 2 de maio, os bilhetes estão a preço especial! 😀 Não perca mais tempo, e junte-se a nós neste grande espetáculo! ;)EN: Haven't you bought your Lisbon Under Stars ticket yet ?! Don't wait any longer! There's a special discount for the inauguration session on the 2nd of May! Don't wait any longer, and join us in this great show! 😉

Posted by Ocubo on Friday, 26 April 2019
Every day (except Sunday) at 9.30 pm and 10.45 pm
Free for children up to 5 provided they are accompanied by an adult.
15 € - preço normal (ver descontos)
48 € - pack família (2 adultos+2 menores)

Location: