La Forza del Destino
By Giuseppe Verdi
10 october to 18 october 2019
thu: 10, 20h; sat: 12, 16h; mon: 14, 20h; wed: 16, 20h; fri: 18, 20h
Teatro Nacional de São Carlos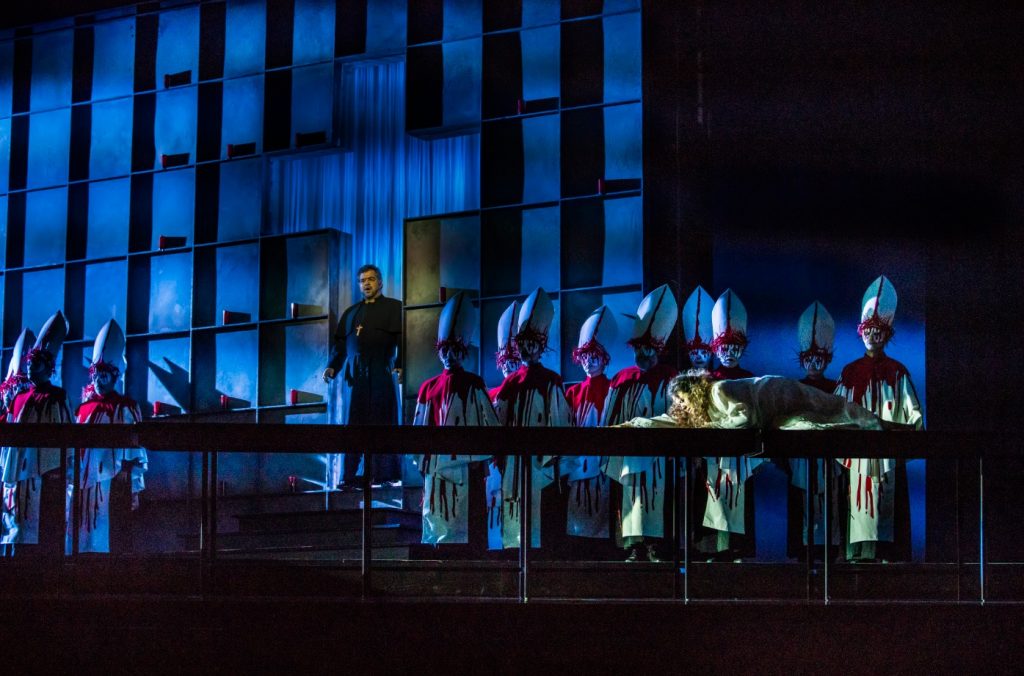 La Forza del Destino returns to São Carlos, decades after the last edition. Good winds and weddings may not come from Spain, but passion, tragedy and blood surely do. Verdi was aware of this, and rarely has his music erupted with such force as in this opera of extreme situations: it sings to us the story of Don Alvaro and his reciprocated passion for Donna Leonora, daughter of the Marquis of Calatrava. The Marquis refuses to give his daughter's hand and triggers the tragedy: he and Leonora's brother are killed by Alvaro; Leonora is murdered by her brother; Alvaro confines himself to a convent.
It is the return of director David Pountney, this time with the first reading of the award-winning Verdi cycle he currently stages. Cristiana Oliveira and Paulo Ferreira, whose careers have gained great international projection in this repertoire, will assume the couple of Leonora / Alvaro in some recitals. The maestro Antonio Pirolli returns with another "Verdian" reading, after the successes obtained with Nabucco and Otello.
October 10, 14, 16, and 18: 8 pm
12 Oct: 4pm
Credits:
Antonio Pirolli, musical direction; David Pountney, staging.
Marquis of Calatrava / Father Guardian: Miklós Sebestyén
Donna Leonora: Julianna Di Giacomo / Cristiana Oliveira (12 October recital)
Don Carlo di Vargas: Damiano Salerno
Don Alvaro: Kristian Benedikt / Paulo Ferreira (October 12 and 18 recitals)
Preziosilla / Curra: Cátia Moreso
Melitone: Luís Rodrigues
Mayor / Surgeon: João Merino
Trabuco: Carlos Guilherme
Teatro Nacional de São Carlos choir
Titular conductor: Giovanni Andreoli
Portuguese Symphony Orchestra
Titular conductor: Joana Carneiro
10 € a 65 €

Location:
Largo de S. Carlos, Rua Serpa Pinto, Lisbon, Portugal
(+351) 213 253 000
tnsc.pt
Bilheteira São Carlos
Telefone: (+351) 213 253 045 / 046
(dias úteis, a partir das 13h)
Email: [email protected]
todos os dias da 14h até às 23:30.