Ibsen house
Simon Stone / Toneelgroep Amsterdam
25 october to 27 october 2019
fri: 19h; sat: 19h; sun: 16h
Teatro Nacional D. Maria II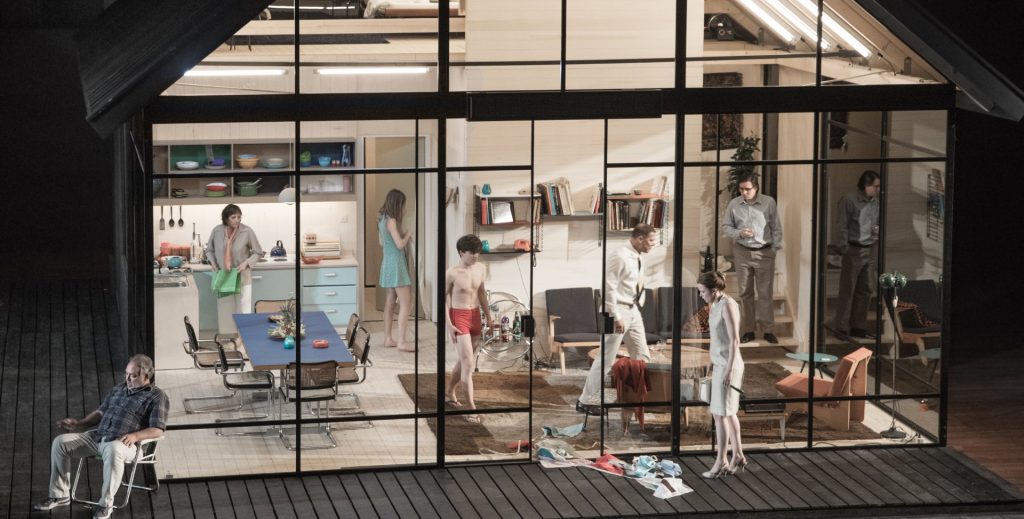 A few days after bringing down the curtain on his staging of Verdi's La Traviata at the Paris National Opera, Simon Stone (born in 1984) presents in Lisbon the show that marked the Australian director's premiere at the Avignon Festival in 2017. Already confirmed as one of today's most talented creators, Stone began to gain notoriety in Melbourne with his staging of Frank Wedekind's Spring Awakening . His success took him to Sydney, to Belvoir, where he produced a sensational version of Ibsen's The Mallard, which caused a real stir in 2013at the Holland Festival. From then on the actor, director and playwright has been one of the most sought after names in European theater, having even directed at the Basel Theater and worked at the Young Vic, where he put on a highly acclaimed version of Yerma de Lorca.
Ibsen House is part of his collaboration with the renowned Dutch company Toneelgroep Amsterdam, with which he has worked on Woody Allen's Husbands and Wives, and the Euripides' classic work Medea . In this show, Stone draws upon characters from various plays by the Norwegian playwright to tell the story of generations of a family and the house in which they live. The house is that built by the patriarch of the family for the love of his young wife where, as the director says, "each room is a chapter of memory, a place of trauma and confrontation, but also of happy moments." FB
Credits:
Internationaal Theater Amsterdam. From texts by Henrik Ibsen. Simon Stone, authorship and staging; Aus Greidanus Jr., Bart Slegers, Celia Nufaar, Fred Goessens, Hans Kesting, Janni Goslinga, Maarten Heijmans, Maria Kraakman, and appearances by Claire Bender, David Roos, Eva Heijnen, interpretation.
9 € a 16 €

Location: