Die Walküre (The Valkyrie)
Richard Wagner
22 october to 25 october 2020
running times vary
Centro Cultural de Belém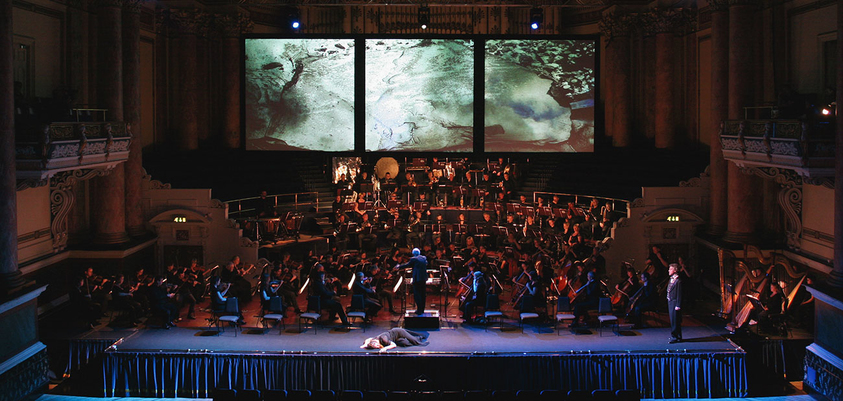 Premiered in 1870, The Valkyrie remains the most popular section of The Ring of the Nibelung. The opera revolves around the saga of the Wälsungen and recounts the incestuous passion of the siblings Siegmund and Sieglinde – and its terrible consequences.
Graeme Jenkins, who has been treating us to powerful Wagnerian readings, is the conductor. Opera North's semi-staged production is based on a democratic approach to opera. Peter Mumford adopts a vision that favors the psychological intimacy of characters by making a unique use of cinematic language.
The cast includes established Wagnerian voices alongside promising young singers.
Die Walküre (The Valkyrie) by Richard Wagner (1813-1883) Staged concert
Conductor: Graeme Jenkins
Staging/Light Design/Video: Peter Mumford
With:
Siegmund Christopher Ventris
Sieglinde Ruxandra Donose
Hunding Joshua Bloom
Wotan Thomas Johannes Mayer
Brünnhilde Ricarda Merbeth
Fricka Justina
Grigyte Helmwige Siphiwe Mckenzie
Waltraute Sónia Alcobaça
Gerhilde Ana Franco
Schwertleite Marina Pardo
Ortlinde Maria de Lourdes Martins
 SiegruneAna Ester Neves
 GrimgerdePaula Dória
Rossweisse Patrícia Quinta
Portuguese Symphony Orchestra
Location: