Banksy
Genius or Vandal?
14 june to 27 october 2019
running times vary
Cordoaria Nacional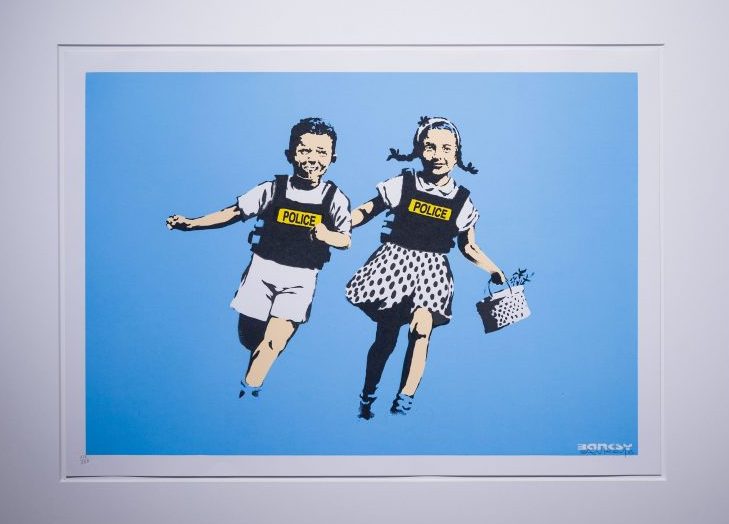 Lisbon hosts the first major exhibition on the British iconoclast who revolutionized contemporary art and whose identity remains unknown. The exhibition offers an immersion into the mysterious Banksy universe and takes visitors on an unprecedented journey through more than 70 original works lent by various international private collectors.
Featuring various thematic areas and more than 70 pieces – including original works, sculptures, installations, videos and photos – this exhibition brings us closer to the controversial universe of one of the most influential artists in recent years. Hailing from private collections, and with the collaboration of Lilley Fine Art/Galeria de Arte Contemporânea, the pieces are being shown in Portugal for the first time.
Visitors will be welcomed by an impressive audiovisual installation specifically created for this exhibition, revealing clues about the mysterious artist, highlighting his most important pieces, and contextualizing his unusual, controversial career. One of the most famous works in the exhibition is the original silkscreen for the series 'Girl with a Balloon', which is similar to the one that has been recently destroyed by the artist himself in an unprecedented move at Sotheby's London auction house.
Monday to Friday from 10 am to 7 pm; Saturday and Sunday from 10 am to 8 pm
13 € - preço normal (ver descontos)
29 € e 32 € - packs família

Location: