Smells Like Lisbon
30 june 2022
thu: 10pm
Praça do Comércio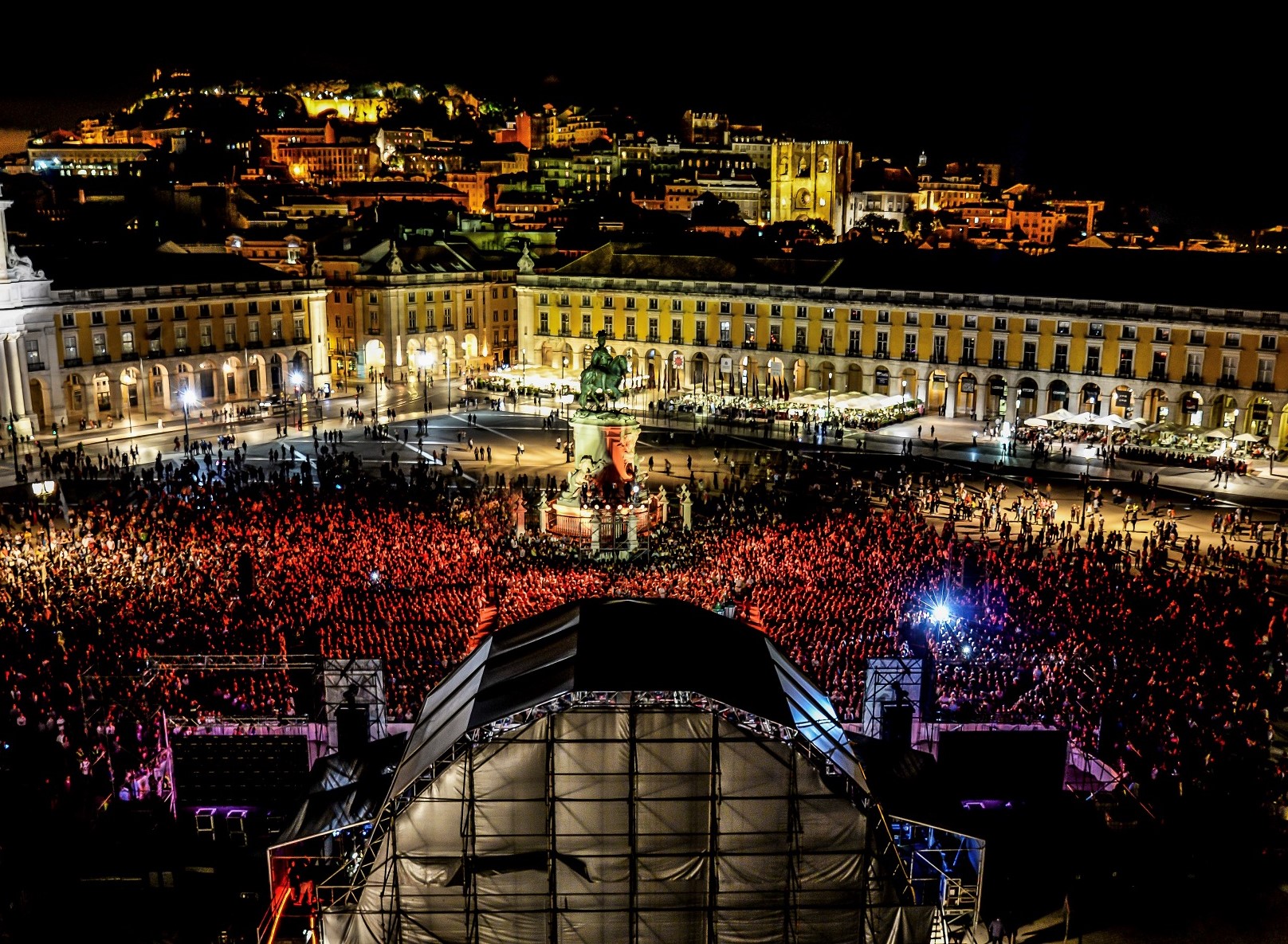 On 1 July, 1922, Parque Mayer opened its doors to the public to inaugurate its first theatre, the Maria Vitória, named after a famous actress and fado singer. In the following years, Parque Mayer opened three more theatres (the Variedades in 1926, the Capitólio in 1932 and the ABC in 1956), with revues gaining popularity in the cultural and social context of the country. As a result, the Park became an epicentre of artistic activity, with actors, directors, visual artists, writers and musicians creating a body of work that left its mark on Portuguese culture.
At this show, several musicians will be bringing together the most popular songs and resurrecting some forgotten gems, among+them, for example, Santo António, a song recorded by João Villaret which was a victim of censorship in 1956, or Boa Nova, one of the first recordings by Amália Rodrigues in 1942.
All the songs have been reinterpreted and adapted for orchestra by Filipe Raposo, Pedro Moreira and Lino Guerreiro. The Lisbon Metropolitan Orchestra, conducted by Cesário Costa, will be providing the music in Praça do Comércio, accompanying six great vocalists of today: Anabela, FF, Katia Guerreiro, Luis Trigacheiro, Lura and Marco Rodrigues will be recreating 22 classics for a wonderful celebration of Parque Mayer, Lisbon and Portuguese music.
Credits:
Orquestra Metropolitana de Lisboa, directed by Cesário Costa, Conductor
With Anabela, FF, Katia Guerreiro, Luís Trigacheiro, Lura e Marco Rodrigues, Voices; Patrícia Silveira, Patrícia Antunes, Tó Cruz e Francisco Rebelo de Andrade, Choir; José Manuel Neto, Portuguese guitar; João Gentil, Accordion
Location:
Terreiro do Paço (denominação antiga)