Pilar 7 Experience – 25 de Abril Bridge Interpretation Center
2 january to 31 december 2020
running times vary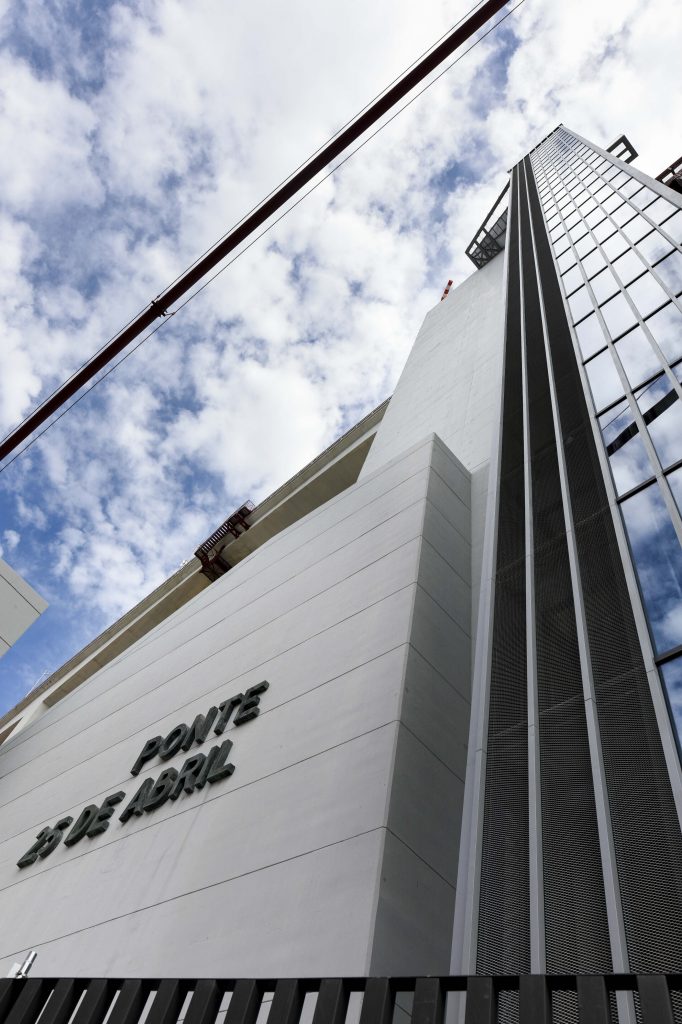 The Pilar 7 Experience – 25 de Abril Bridge Interpretation Center begins in the area outside the Pillar 7 central structure, where it is possible to admire the Bridge's scale and discover some of the peculiarities inherent to its construction. The original 25 de Abril Bridge model is accessible to the public for the first time, showcasing interesting figures and other aspects that highlight the relationship of this important structure with the history of Lisbon and Portugal.
In Pilar 7's central structure, after a security check, visitors have the opportunity to continue the trip and head over to the Workers' Room, where they can see a tribute to all those who played a crucial role in the construction of the bridge. Here you can watch 360º projections about the construction of the Bridge, with four short films that show the interventions and the grandeur of this work. In the contiguous room, visitors are immersed in the virtual blue waters of the Tagus River, after which they climb a platform to contemplate a model of 25 de Abril Bridge. Upon arriving at the top of the platform, visitors can feel, hear and see a train approaching, by means of video and sound, and visit the two rooms where the Bridge's main cables are tied.
After this experience, a suspended ladder provides access to another room, where several upper and lower mirrors create an illusion of depth and grandeur of Pillar 7's interior. When leaving this room, visitors are offered a first glance of the riverside area while walking along a footbridge that leads to the elevator which will take them to the bridge deck level. This is where the lookout with panoramic views is located.
May to September from 10 am to 8 pm | October to April until 6 pm
Closed on December 25
6 €
Gratuito: crianças até aos 5 anos e portadores do Lisboa Card
A experiência de Realidade Virtual tem ingresso próprio, no valor de 1,5 euros, sendo gratuito para crianças até aos 5 anos e portadores do Lisboa Card.