Manuel Vieira
Border Line
19 june to 29 august 2020
running times vary
Galeria Miguel Nabinho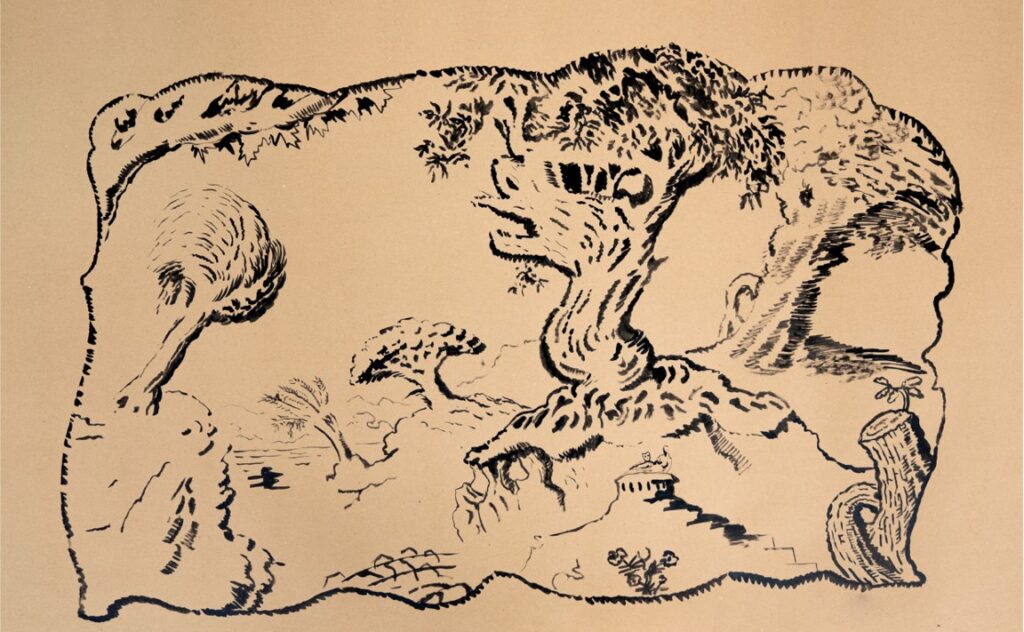 Border Line is Manuel Vieira's latest exhibition, in which the artist showcases large-size drawings on wallpaper. These sets of drawings seem to have a discursive and narrative significance in their articulation within the phrase ' Border Line'. In fact, the works are separated by a line that both defines and confines them. The line is everything there. The frame itself – which separates what is inside from what is outside the drawing – is part of the work. The characters, landscapes and objects portrayed in the drawings mutate and converge towards that edge/borderline, and that's where they find solace. When Manuel Vieira started drawing with crayons, his works were open-ended, without the confinement of a border; at a certain point, however, the artist
began to confine them to make them more legible, presenting
a narrative articulation between the various works.
Tuesday to Saturday from 11 am to 7.45 pm
Location: