Le Grand Ballet
Zonzo Compagnie & Ictus Ensemble
11 october to 12 october 2019
fri: 10h, 13h30; sat: 11h, 14h30
Centro Cultural de Belém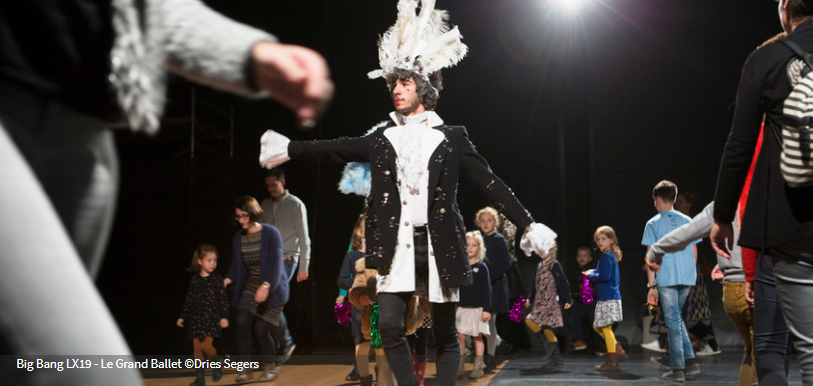 Year 1751, Versailles. At the Sun King's private hall there is a special ritual: about one hundred guests witness the creation of a new work for viola da gamba and continuo by the mind of court composer Marin Marais. The King listens attentively and then, to the surprise of his audience, slowly begins to move. The court has no choice but to follow and imitate its king. A strange choreography develops: a kind of mix between yoga exercises, baroque court dance and an imminent aerobics class. An incredible party to the sound of a duet of viola da gamba and electric guitar. Le Grand Ballet is a wordless musical production in which the public is invited to dance. Sometimes musicians dance to the music, but at other times choreography comes to life, and they just keep pace with it.
A Zonzo Compagnie production co-produced with Ictus Ensemble and Concertgebouw Brugge.
Credits:
Damien Senguien, choreography.
2,50 € - sexta-feira
4,50 € - sábado

Location: