Ivo Bassanti and Pedro Amaral
Sempre Chegamos ao Sítio Aonde nos Esperam
10 may to 28 july 2019
running times vary
Museu de Lisboa - Palácio Pimenta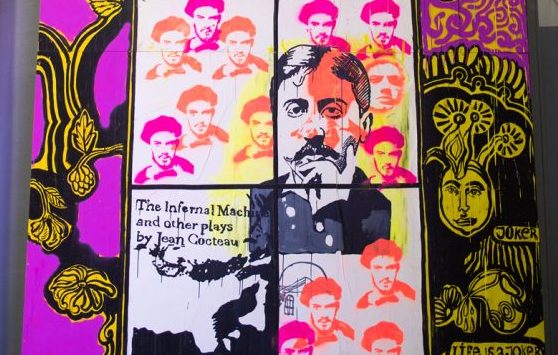 The artistic collective Borderlovers presents, the Sempre chegamos ao sítio aonde nos esperam ("We always arrive where we are awaited") exhibition at the Museu de Lisboa – Palácio Pimenta , authors in Lisbon, under the aegis of José Saramago, author of the quotation that gives name to the exhibition, and Sophia de Mello Breyner Andresen, in the year that marks a hundred years since her birth.
Through collages on the walls of the palace gardens with abundant large-format paintings, alluding to authors, scenes, and places in Lisbon, the artists Pedro Amaral and Ivo Bassanti draw a very personal iconographic journey through the history of Lisbon's intellectual and popular culture personalities, from the end of the 19th century to the beginning of the 21st century.
Tuesdays to Sundays. 10 a.m. to 6 p.m. (last entry at 5:30 p.m.)
Credits:
Curated by João Pinharanda.
Location: