Histoire(s) du Théâtre II
Faustin Linyekula
26 november to 27 november 2020
21h00
Culturgest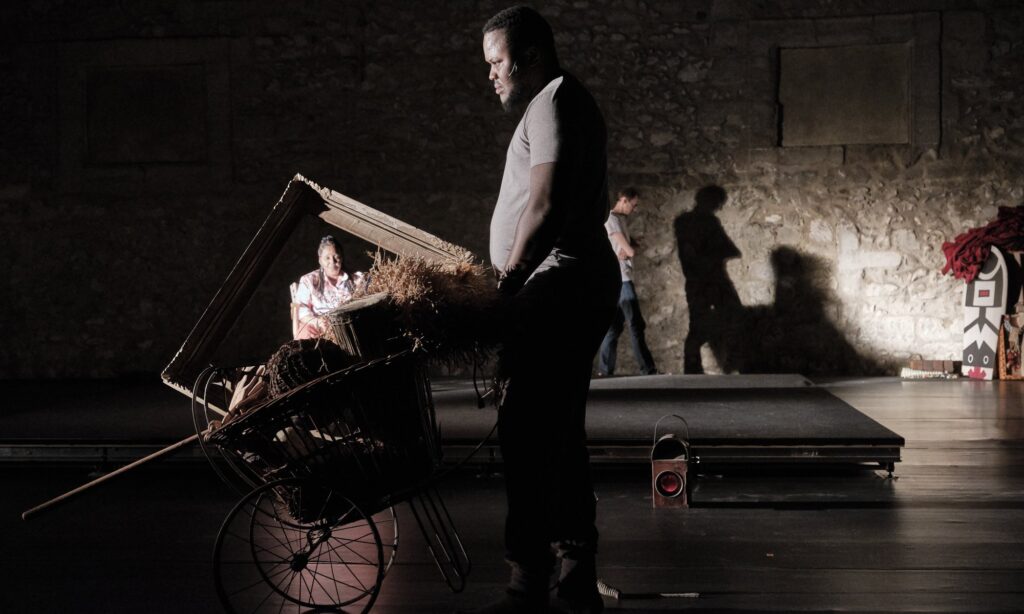 It is both interesting and moving to note that many African leaders have chosen the body, movement and music to reinvent the idea of 'nation' – but what could have been an amazing laboratory soon became an instrument for propaganda and political rivalry.
In this show, Faustin Linyekula revisits the first moments of the young Congolese nation in the company of three original Ballet National du Zaïre members.
In French with Portuguese subtitles.
Credits:
Director: Faustin Linyekula; Performers: Wawina Lifeteke, Papy Maurice Mbwiti, Ikondongo Mukoko, Marie-Jeanne Ndjoku Masula, Faustin Linyekula, and Oscar Van Rompay.
14 € - (ver descontos aplicáveis)

Location: