Constellations II: A Choreography of Minimal Gestures
18 may to 27 september 2020
running times vary
Museu Coleção Berardo - Arte Moderna e Contemporânea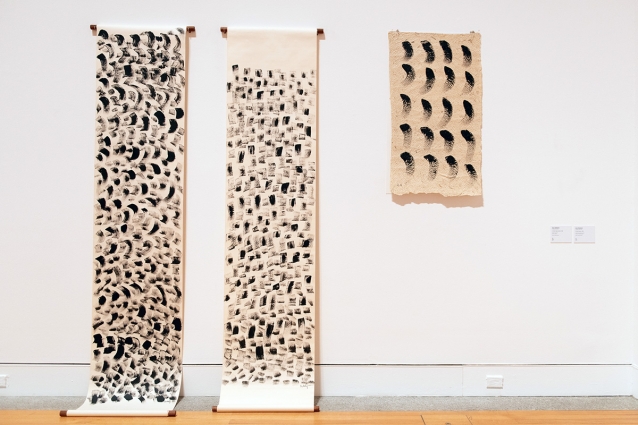 The exhibition extends from a central group of works in which the visuality of the constellation shape is explored in a more explicit way to a plethora of pieces spanning the various nuclei of the Berardo Collection, with a loose (and conceptual) narrative thread revolving around the philosophical concept of constellation.
The Museum space becomes a space for experimentation, the product of a "choreography" of thought processes. The aim is to provide the collection with a conceptual representation of a research model which is constantly evolving and opens up to a speculative, poetic horizon.
Artists: Nuno Sousa Vieira, Fernanda Gomes, Kazimir Malevich, Os Espacialistas, Félix González-Torres, Fernando Calhau, Giulio Paolini, Jemima Stehli, Ignasi Aballí, Ana Hatherly, Susana Mendes Silva, José Maçãs de Carvalho, Jack Pierson, Glenn Ligon, Mark Rothko, Angel Vergara, Sarah Lucas, Gina Pane, Ernesto de Sousa, João Tabarra, Rui Chafes, Douglas Gordon, Maya Deren e Diogo Pimentão.
Monday to Sunday from 10 am to 7 pm (last admission 6.30 pm)
Credits:
Curated by Ana Rito and Hugo Barata
Location: