Belém: Demolish to Stage
City, urbanism and urban heritage
16 february to 17 may 2020
running times vary
Padrão dos Descobrimentos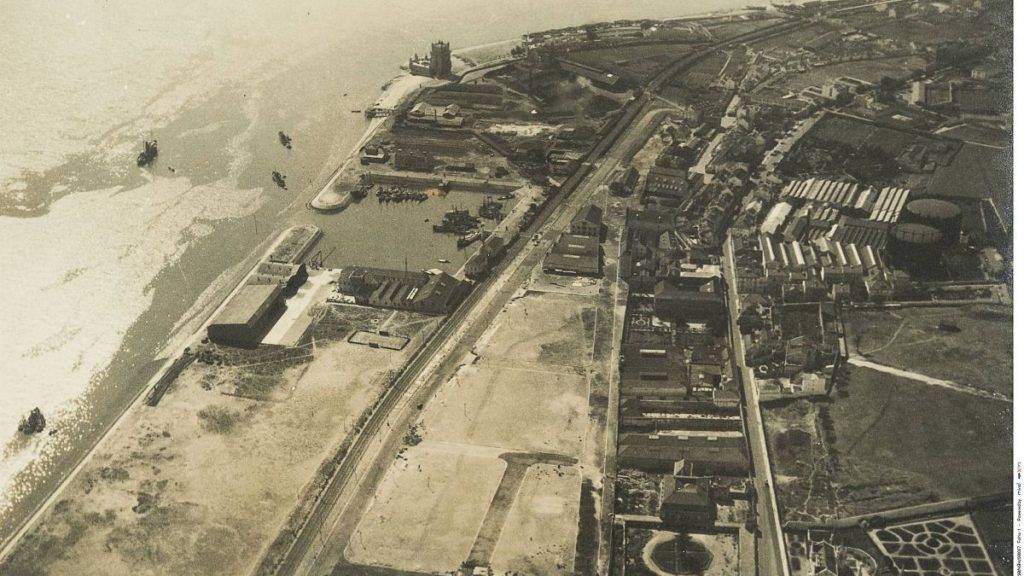 In 1940, the Portuguese World Exhibition and Belém seemed to be a single entity. The place helped to tell the glorious history of the nation's past: Mosteiro dos Jerónimos, Tagus River, Praça Afonso de Albuquerque, Torre de Belém. The event took over the neighborhood and Belém, in addition to being part of the exhibition, did not seem to exist. The Estado Novo announced admirable changes in those empty lands, available to host such a great party. But what was this place, before 1940? And what did it become, when the exhibition ended? What is the role of this event in the urban history of Belém?
This exhibition, curated by Pedro Rito Nobre, proposes a journey through the memories that still exist in the place and others that have been erased.
With this exhibition I hope that the public (in general, and especially those who know Belém today, including residents) will gain a sense of how Belém has evolved and transformed itself over time. We get used to places as we know them and sometimes we do not question what was there before, or the reasons why they were transformed. Many of the spaces that we traverse today are direct heirs of the Portuguese World Exhibition and some almost surprising or misfit elements are remnants of that event. For those who work in the organization of spaces – from policy makers to architects and urban planners – it is another contribution to the reflection on the consequences of design options: each construction, each demolition, each use assignment, has consequences that are sometimes greater than we initially imagined.
Pedro Rito Nobre
Parallel program:
Chatted visits | Sunday: 11am
1st March, 15th March, 5th April, 19th April, 3rd May, 10th May
Prior booking: 213 031 952 | [email protected]
Until 1st March: Tuesday to Sunday, from 10 am to 6 pm (last entry 5:30 pm)
1st March to 17th May: Monday to Sunday, from 10 am to 7 pm (last entry 6:30 pm)
Credits:
Curated by Pedro Rito Nobre
Location: