Art in São Bento
Norlinda and José Lima Collection
1 september to 29 december 2019
sun: 10h-17h
Palacete de São Bento (Residência Oficial do Primeiro-Ministro)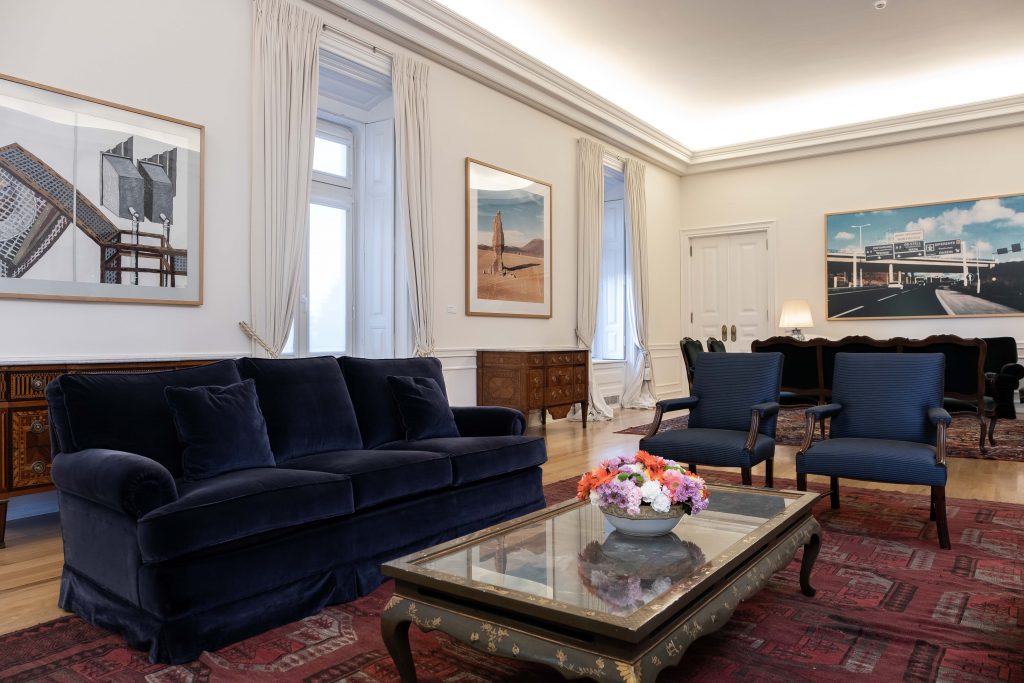 For the third year in a row, the Prime Minister's Official Residence, at Palacio de São Bento, hosts a selection of contemporary Portuguese works of art, including paintings, photography and sculptures.
Until the end of the year, the Official Residence will be open to the public every Sunday, featuring 34 works by 29 Portuguese artists, from the Norlinda and José Lima Collection, curated by Isabel Carlos.
Inaugurated in 2017, the ' Arte em São Bento' initiative presents an unprecedented journey through Portuguese contemporary art collections. Every year, the Official Residence opens its doors to a different collection.
After the Serralves Collection in 2017 and the António Cachola Collection/Elvas Museum of Contemporary Art in 2018, this year the Official Residence presents a selection of works from the Norlinda and José Lima Collection, one of the largest private art collections in the country, housed at the Oliva Art Center, in São João da Madeira.
Two principles guided the choices of curator Isabel Carlos: equal gender representation in the list of artists, as well as variety in their generations, from Artur Cruzeiro Seixas (Amadora,1920) to Sara Bichão (Lisbon, 1986), but all still alive.
Art in São Bento is not an exhibit like you would see in a museum or a gallery. The works are displayed in the main rooms of the Official Residence, from the most public – the reception lobby, hearing room, and dining room – to workspaces, adjusting to the function of each room.
Credits:
Curated by Isabel Carlos
Location:
Rua da Imprensa à Estrela, 4