show
Decolonizing through Love
"Amores Pós-Coloniais" at Teatro Nacional D. Maria II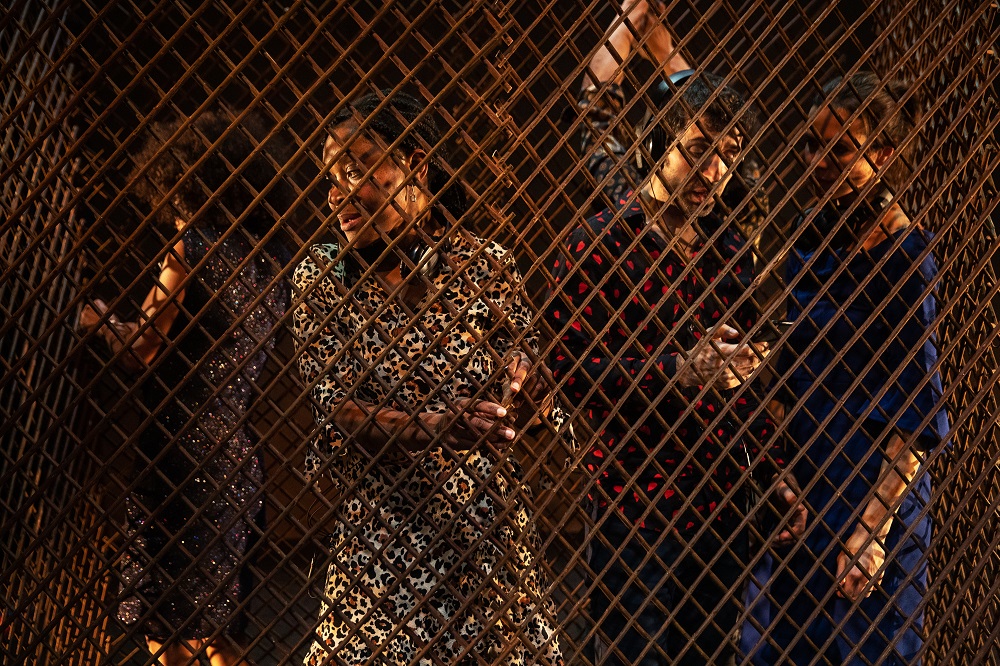 André Amálio's documentary theater pursues the quest for the country we once were - and still are. This time, in close collaboration with Tereza Havlíčková, the creator/actor explores the concept of love as a revolutionary tool for the decolonization of thought and behavior. " Amores Pós-Coloniais" is on stage at Teatro Nacional D. Maria II until February 24.
Addressing the audience, André Amálio begins by promising a different show from all those he has directed before. "This one is not political. This one is about love," he says. Then, each of the actors explains how they will express love on stage and announce "their love" – a father, in Júlio Mesquita's case, or a partner, in Amálio's case. All this because, to paraphrase Slovenian philosopher Srecko Horvat, "love is revolution." Always, and in all circumstances, "our revolution."
But "revolution" is a political concept, isn't it? "This is a false premise we have decided to adopt, because what we really want is to suggest that all love is political," Amálio says. Political because, he believes, "all love stories" are political.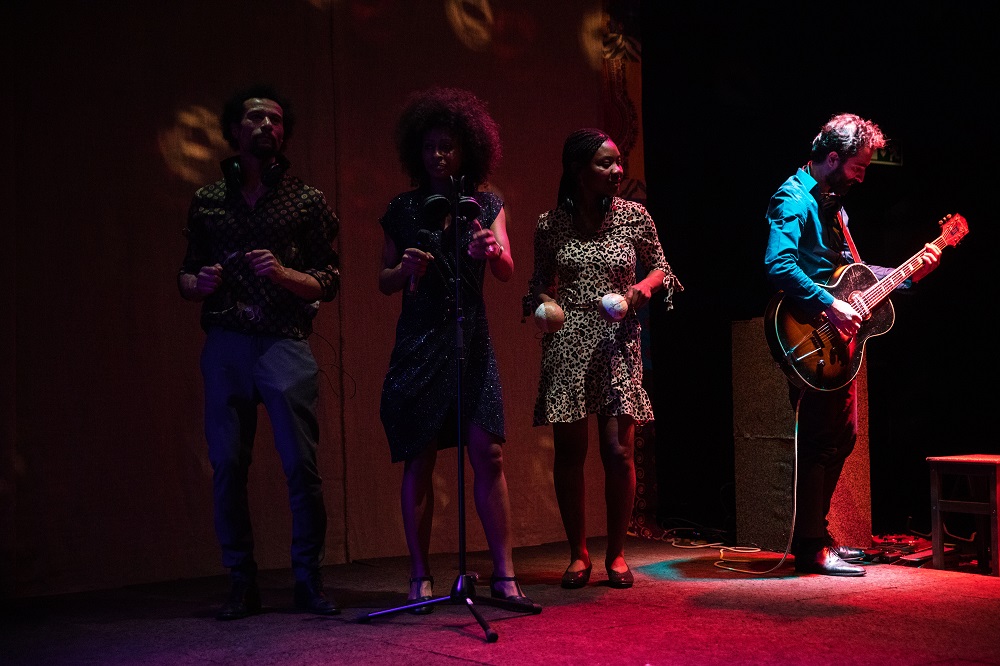 It is precisely in this sense that Amores Pós-Coloniais (free translation: Postcolonial Sweethearts) draws from interviews with Colonial War soldiers who had children with black African women during the conflict, followed by memories of white Portuguese women who experienced love stories with African activists (such as Agostinho Neto and Amílcar Cabral) and testimonies of children born from interracial relationships.
However, the patchwork Amálio and his creative/love partner Tereza Havlíčková build goes even further. The overseas empire has fallen and we have been living, since the end of the fascist regime, in a postcolonial society, although thought and behavior are still colonized. It is particularly interesting to listen to the play's contemporary testimonies, especially those of the black actors (Júlio Mesquita, Laurinda Chiungue and Romi Anauel), all born after the 1974 revolution but still marked by a nefarious 500-year heritage we stubbornly try to hide. After all, Amálio asks us, "what is the most decisive event in the history of this country: the discovery of the maritime route to India or the beginning of colonialism and transatlantic slave trade?"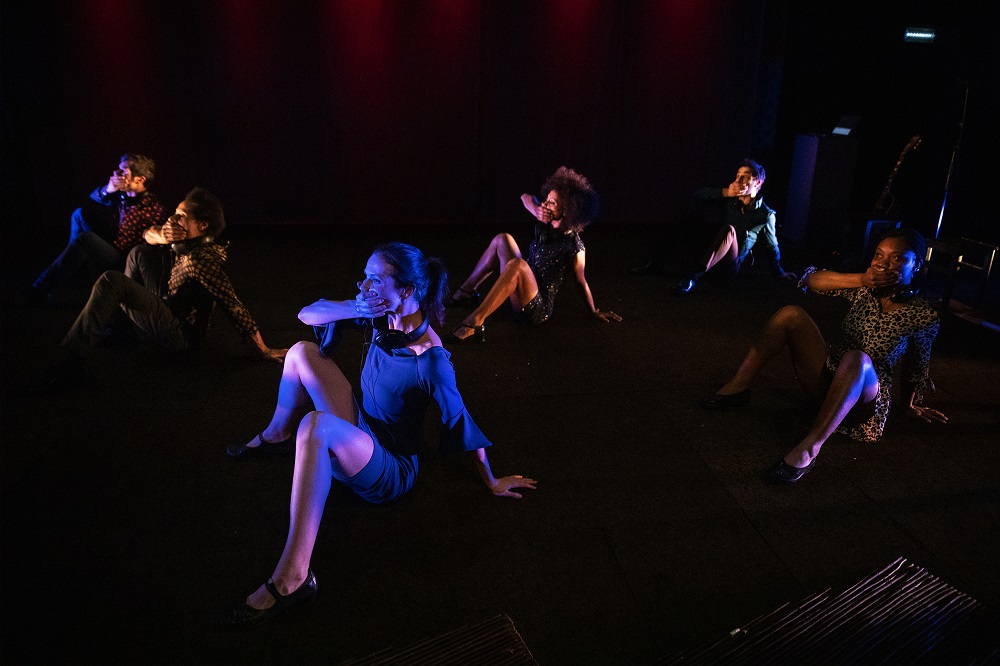 If, on the one hand, Amores Pós-Coloniais is an openly militant and political indictment, it is also, on the other hand, a show about love. In spite of all the seriousness that hangs in the air when these topics are addressed, it is also a festive experience complemented by music, dance and food. So let us celebrate love – "our revolution," as the show says at some point. For, as the play implicitly suggests, only love can finish the incomplete decolonization process. Here in Portugal, right now, in 2019.